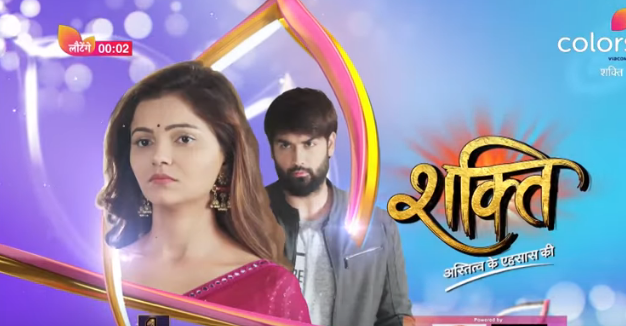 Today's episode starts with Gayatri asking Reet to take care of Saumya and ask Maninder to come with her. Reet talks with sleeping Saumya and tells her about Heer. Saumya's body showed the moment and she gets the flashes of Heer. At school, Heer looks for Reet. Rohan ask Heer not to inquire about Reet and ask her and Soham to go to the class.
Soham and Heer decide to search for Reet. The duo gets to know that Reet has left the school. The duo further asks the peon to give Reet's number to them. Peon agrees. There, Gayatri ask Maninder to bring medicines for Saumya. Gayatri gets a call from Heer. Saumya's body again showed the moment hearing Heer's voice.
Gayatri recalls Preeto's words and scolds Heer. She further asks her not to call her again. Rohan catches Heer and Soham inquiring about Reet and scolds them. He complaints to Preeto.
Ahead, Preeto too scolds Heer for calling Reet and trying to become friend with her. Heer gets upset and talks with the moon and ask Saumya to come back. She dreams of Saumya and gets happy. Saumya makes Heer understand that she is already having Rohan and Soham than why does need other friends. Other side, Maninder wonders why Gayatri brought Suamya with her. He gets angry and recalls his past with Saumya.
Heer goes to Soham and ask him not to get angry on Preeto, as she was right. Shanno comes and tried to manipulate Soham and Soham falls in her trap. Soham tells to Shanno about Gayatri and Reet. Shanno thinks now Soham should befriend Reet so that they can reach to Saumya easily. She asks Soham to do friendship with Reet and he agrees.
Later, Maninder thinks if here, society will come to know that Suamya is a transgender than they will kill the person who has given her the birth. He further, decides to kill Saumya. He was about to attack Saumya. (Episode Ends)
Precap: Maninder about to attack Saumya, Heer gets restless.