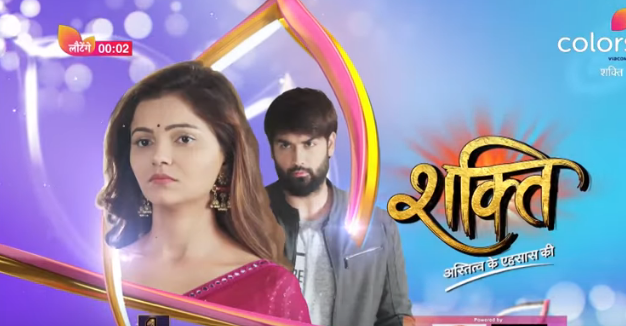 Today's episode starts with Maninder goes to Saumya and about to stab her.  He gets shocked seeing Gayatri standing. Gayatri ask Maninder what he is doing here. Heer prays to the God to protect Saumya. 
Gayatri ask Maninder not to let anyone know about Saumya. Maninder ask the reason. Gayatri tells to him that she has more enemy than friends. She further tells about Saumya to Maninder and he recalls his moments with Saumya.
Gayatri says to Maninder that they have to take care of Saumya at any cost. Afterwards, Maninder promises himself to end Saumya's life at any cost.He thinks Harman used to do big talks that he will always stand by her but he himself thrown her away from his life.
Ahead, Soham misbehaves with Rohan and Preeto ask Rohan not to bother much about him. Gayari ask Maninder to go to Reet's school and bring her certificates. Reet ask Gayatri if she too can go to with Maninder but Gayatri refuses.
Other side, Veeran tells to Soham that Varun is back and he has asked him to come meet him. Shanno ask Veeran to go and meet Varun. A beggar outside school campus asks for food.
Rohan, Heer and Soham give their food to him and ask him to pray for Saumya in return. Beggar gives the blessings. Soham and Heer collide with Maninder and Heer sees Reet's certificate. Soham ask him Maninder to give Reet's address but Maninder walks away.
Soham ask Maninder to give Reet's address. Later, Maninder learns about Soham and gets happy thinking he is his grand son.  Maninder inquires Reet about Heer but Reet says she don't know much about Heer and Soham.
Further, Maninder promises to Reet that he will make her meet their friends. Here, Heer and Soham think how they will meet Reet, as she stays far from their house. (Episode Ends)
Precap: Maninder risks Saumya's life.