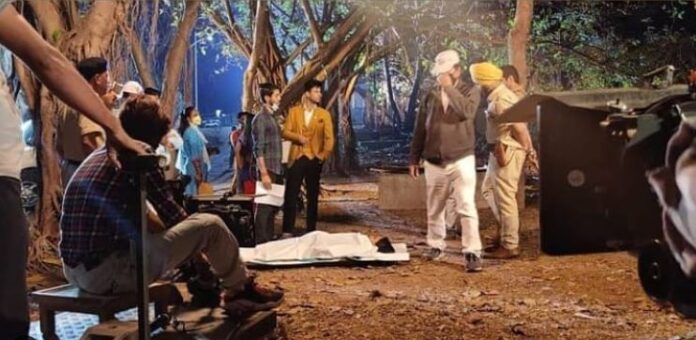 Shaurya Aur Anokhi Ki Kahani Upcoming Story, Spoilers, Latest Gossip, Future Story, Latest News and Upcoming Twist on justshowbiz.net
Shaurya Aur Anokhi Ki Kahani even being a new show on Star Plus is doing well in catching viewer's attention. It is its gripping storyline and concept that is keeping viewers hooked to their Television screens daily at 7 PM. The upcoming episodes of the show will witness new changes in Shaurya and Anokhi's life.
In the last episode, Shaurya celebrated his birthday with Sabherwals, College Students and Staff. He after a lot of desperation found Anokhi and apologized for throwing Bouquet at her. Aastha came to Shaurya's car and tried to reveal him the truth about past. But as usual Shaurya refused to believe her.
In the upcoming episode, Devi will confront Anokhi for interfering in Shaurya and Sabherwals life. Anokhi will give her a stern reply and leave her shocked. Aastha will be seen convincing Shaurya to believe her but he will refuse and insult her.
He will break her heart saying, "that he doesn't care whether she's alive or dead and asks her to stay out of his life". Anokhi will hear everything and get shocked. She will try to console shattered Aastha. She will go to bring water for her.
Aastha will think that she will disappear from Shaurya's life as he wished. Anokhi will return and get tensed to see Aastha missing. While she will search for her nearby, Shaan and Alok will scold Shaurya for driving rash. Shaan and Shaurya will have a word spat for Aastha.
Anokhi will inform Shaan about Aastha being missing shocking Sabherwals. Shaan will warn Shaurya that if something happens to Aastha he will not forgive him and Shaurya himself too. Anokhi and Shaan together will enquire about Aastha in hospital and will get to know that Aastha paid her bills herself and left to meet her son.
Anokhi will find Shaurya outside the hospital. Both of them will have a tiff. Anokhi will threaten Shaurya that if Aastha Mam will not get found, she will get him punished.
In the upcoming episode, Shaurya and Anokhi will be seen in Police Station complaining against each other. Inspector will be seen trying to get close to Anokhi.
Hitesh Bharadwaj has entered Shaurya Aur Anokhi Ki Kahani as ACP Ahir. According to the Images and Videos from Hitesh's Insta Handle, in the upcoming track he will be seen confronting Shaurya and say that he has a misunderstanding of thinking that he can do anything being a rich dad's child. Pictures also gave a shocking glimpse which shows a dead body will be found in search of Aastha. This body looks like Aastha. See video:
Debattama Saha in her Insta Story informed that the shoot for most awaited scenes from Shaurya Aur Anokhi Ki Kahani's latest promo have already started.
Well Anokhi and Shaurya fire accident and romantic scenes will be the best gift for their fans.
Is that dead body really of Aastha? Is this the start of new love story between Shaurya and Anokhi? Will Shaan reveal the bitter truth about past to Shaurya seeing his increasing hate for Aastha? Will Anokhi be able to clear misunderstandings between Aastha and Shaurya? Will Devi's fear come true?
Stay tuned to justshowbiz to get more updates from your favourite show Shaurya Aur Anokhi Ki Kahani!