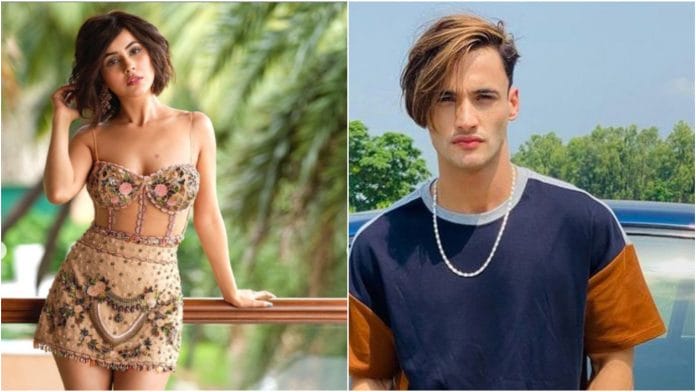 Former Bigg Boss contender Asim Riaz is trolled by Shehnaz Gill fans for targeting the actress in his latest tweet. The latest post by Asim read; "Just saw few dancing clips … seriously people get over loved ones so soon Kya baat kya baat..…. #Newworld"
Fans gets offended with Riaz's tweet as they assumed tweet was made for Bigg Boss 13 famous contender Shehnaz Gill who was recently partying at her manager's wedding. Social media users trolled Asim for his statement. One of them quoted; "Genuinely, not expected this from you Asim. I was your die hard fan from last 2 years. Seriously giving taunt to someone who's try to move on from bad days.. I'm very happy to see her like this because I also going through from this pain of losing someone SHAME ON ASIM R"AZ"
"nhi tell me one thing …kee if you would have been invited to the party to tum rote baith ke? tumhare hisab se she must be crying all day?…right….kahi bhee jaye…kissi bhee party wgera mai she must be crying.. ye besharmo jaise tweet krna band krdo..engagement ke chkr mai"- wrote second.
While, third said "Toh kya rote bethe poori zindagi? Khud ki bachi kuchi zindagi zhand kar le jo ab humare bich h hi nahi? Depression me chale jaye? Kaam chhor de? Suicide kar le..??? Don't be so judgemental and let people their life as they want."
Post by Asim Riaz made buzz online. He was trolled under the hastag "SHAME ON ASIM RIAZ". While, Asim fans supported the hunk and trended "WE ARE WITH ASIM RIAZ". Asim too took his social media and made another post to justify his statement. He asked audience to stop assuming things. Asim wrote "I think I got your attention and I think I shuld clear this now.. I lost one of my good friend last month from Jammu and few of my friends from the same group are partying ryt now in Goa.. read out what more he said!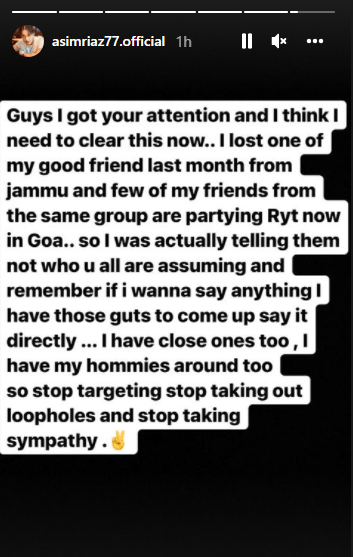 Follow us for more TV news, spoilers and latest updates!