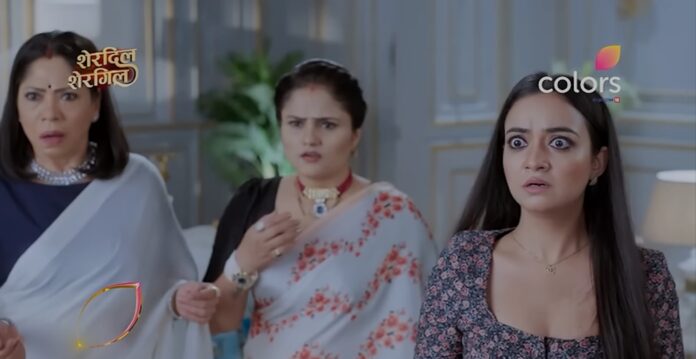 Sherdil Shergill Spoilers, Upcoming Story, Latest Gossip , Future Story, Latest News and Upcoming Twist on justshowbiz.net

Colors TV show Sherdil Shergill has left viewers awestruck with the beautiful proposal sequence of Raj Kumar and Manmeet but how long will their happiness last?
In The previous episode Doctor asked Raj's family how could they let him go outside. Priyanka said he left without informing them. Deepu told on call that he had come to drop Raj at Manmeet's house. Mr Yadav packed Raj's clothes. Nirali asked him what has been planning and why he was sending Raj far from them.
Ajeet requested Manmeet to leave Mumbai and go back to Shimla. Manmeet told him about her skycity dream and also about how her dreams have expanded too and hope he understands. Ajeet told her if Raj's family will accept or if she can accept his family.
Manmeet said she has understood that none can be better husband to her and better father to Anmol. Mr Yadav told Raj he has surprise for him and gave him visa for Australia. He said Raj to live his dream to become stand up comedian.
Raj told that his dreams were changed now. He showed them the stamp paper and saod he proposed Manmeet for marriage and that Anmol will be his only child. Nirali got angry and slapped Raj Kumar. Bhairav Singh strictly said Raj that Manmeet cannot become daughter in law of their house.
Will Raj accept his parent's decision?
To know more stay tuned to this space