This is not the first time KAIRA will be separated but this time its buzzing high as Naira died in a car accident.
So, is this the end of KAIRA? Well, we all know it's not, as Naira's accident is just making way for leap twist in the show.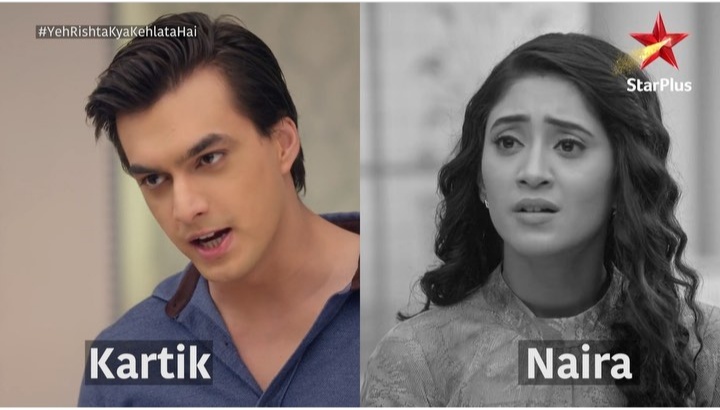 Star Plus longest running show, Yeh Rishta Kya Kehlata Hai will soon witness a high voltage drama in the upcoming episodes.
So far the episodes are revolving around Kartik's insecurities and ego which is growing with each passing day whenever he is seeing Naira and Mihir together. Kartik loves Naira a lot but Mihir's interruption is haunting him, as he fears to loose Naira.
Kartik plans a romantic date for Naira. Kaira was seen enjoying and doing romance but some goons interrupted them and started troubling Naira. Naira calls out for help. Kartik runs to save her but goons beat him and he falls down. Naira shouts for help and later, Mihir comes and saves her. Mihir and his friends help Naira and Kartik. Goenka's praises Mihir for saving Kaira's life meanwhile; Kartik gets sad thinking he was not able to save Naira.
Naira asks Kartik not to worry and takes care of him. Naira receives a call from Mihir and Kartik doubts Naira when she goes aside for receiving his call.
Kartik and Naira's lack of communication is another reason that is creating trouble in their relationship. Naira thinks Kartik will be disturbed so she went aside to talk with Mihir but Kartik thinks Naira is hiding something from him.
Naira is trying to balance things but soon Kartik and Naira will face a separation and the show will take a leap of 5 years.
Yes, serial Yeh Rishta Kya Kehlata Hai is all set to take 5 years of leap and post leap as per the sources story will revolve around Naira's journey as a single mother and a successful businesswoman.
Kaira's separation promo received mixed reactions from their fans. Some are excited thinking this will bring freshness in the story while some finds it monotonous and boring.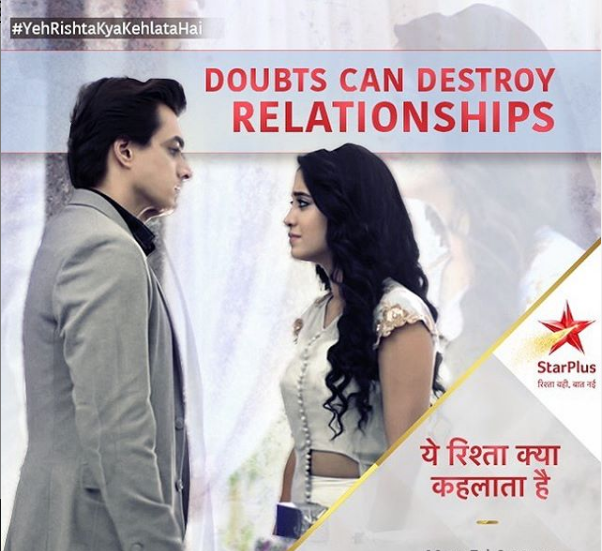 Well, coming back to the story Naira will learn happy news that she is pregnant. Naira will think of planning surprise for Kartik to share her pregnancy news with him. There, Kartik will think of asking Naira about her and Mihir's relation. Kartik's shocking question will break Naira's heart and she will leave the place after arguing with Kartik on the matter. On her way Naira will meet with an accident and Kartik will be shocked hearing her death news.
Naira's accident promo is out. In the promo Naira is seen crying thinking Kartik's words and meets with an accident. At home, Manish motivates Katik that time will heal his pain. Kartik calls out for Naira loudly.
Leap in the tale will bring new twist with Naira returning back.
Till then enjoy the edge of the seat drama which is going to come in the upcoming episodes and leave your comment, as how much you all are excited for this upcoming twist.
Stay tuned with us for more updates and news.