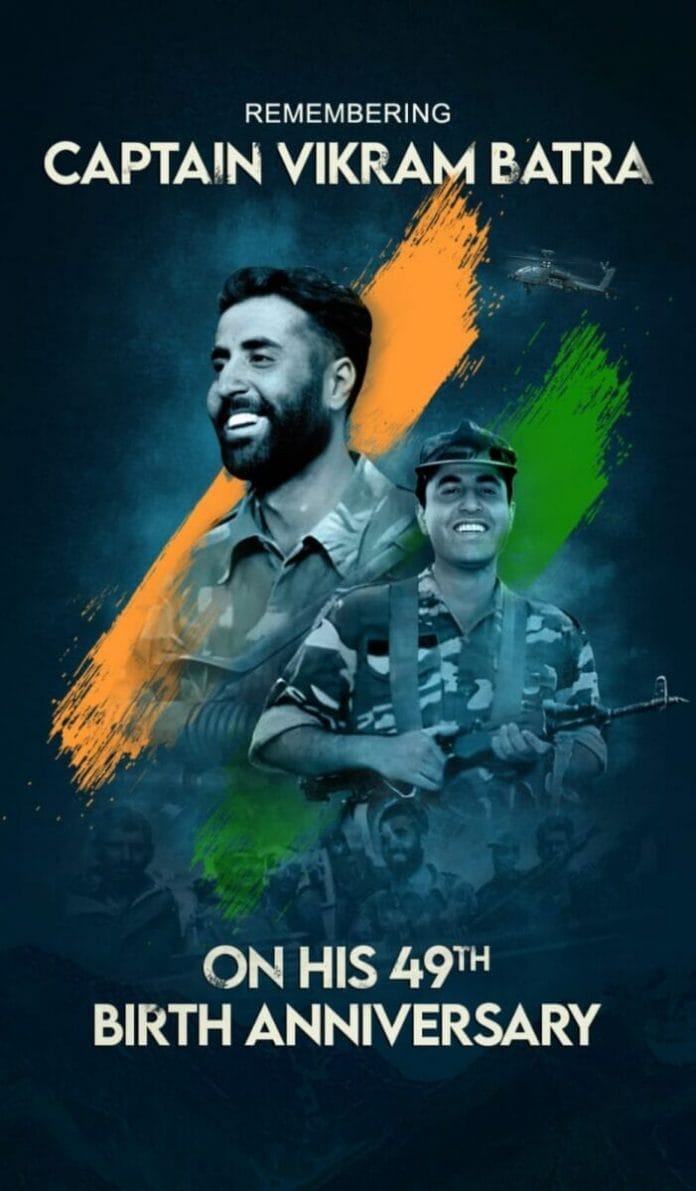 Courage, Bravery and Sacrifice, these three words perfectly encapsulate the kind of man the Late Captain Vikram Batra was. In the 2021 film, Shershaah, actor Sidharth Malhotra brought these three words to the big screen with his portrayal of the Kargil War hero. The biographical war drama bagged the Special Jury Award at the 69th National Film Awards.
Shershaah was an instant hit with the audience, evoking feelings of patriotism and delving further into Late Captain Vikram Batra's life than ever before, showing who he was as a person before he became the soldier who helped save the nation.
Shershaah's lead actor Sidharth Malhotra's portrayal of Captain Vikram Batra was well received, with many calling it his best performance till date. The actor has previously delved into how portraying an army captain was a role that was very close to his heart, especially since his grandfather was in the army too.
It comes as no surprise then that Sidharth has also posted on the Late Captain Batra's birth anniversary. Taking to X (formerly Twitter), the reel-life Shershaah fondly remembered the real-life hero saying, "Remembering the real life Shershaah, Captain Vikram Batra, on his 49th birth anniversary today. His bravery and sacrifice continue to inspire us all. 🇮🇳"
Sidharth Malhotra's love and admiration for Vikram Batra serves as an inspiration to all of us, keeping the value of his courage, bravery and sacrifice alive for years to come.