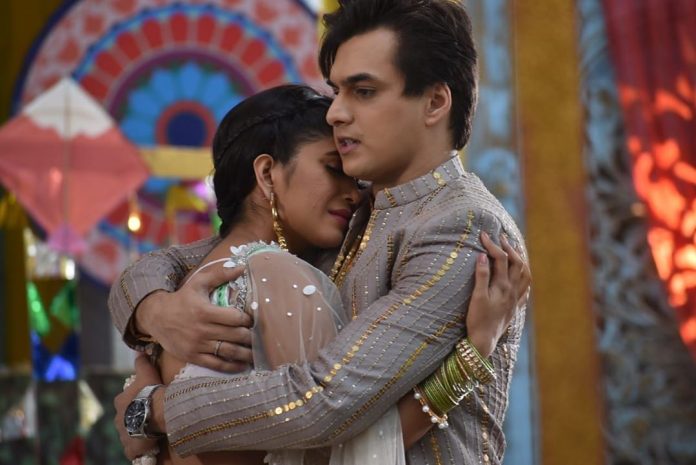 A very big good news is coming from the set of Star Plus's famous serial Yeh Rishta Kya Kehlata Hai, It is going to be soon Karthik and Naira reunion. Yes you heard very right. As you saw in the recent episodes, Karthik could not get Vedika divorced because of Vedika's trickery, but when Naira going to give divorce papers to Karthik, then she got into an accident with a pile of bricks falling on her and Karthik. But as soon as the Karthik was saved and Naira was seriously injured, Karthik came to the hospital with her, but unfortunately, which was the hospital of Vedika's friend, Doctor Pallavi, whom Vedika got a huge benefit. Because when Dr. Pallavi did a checkup of Naira, it was found that both her kidneys were damaged and Naira needed a new kidney as soon as possible so all the family's tests were done but only Vedika's kidney were matched.
So Vedika started blackmailing Karthik in return for saving Naira's life at Pallavi's behest that she would give Kidney to Naira only when Karthik accepts him as his wife for lifetime, and never meet Naira again and since Kartik had no other way to save Naira, he had to accept the condition of Vedika, well Naira has recovered after this. But as we told you in our previous spoiler that Karthik and the rest of the household are still unaware that Vedika never had to give their kidney to Naira, and as you have seen in the Friday's episode, While coming from the hospital, Naira overhears two nurses talking about Vedika, Which will start creating doubt in her mind,
Now you will see in Monday's episode that Naira will check Vedika's medicines, which will deepen her suspicions because Vedika's medicines will be only a few multivitamins that cannot be sufficient for anyone after a major operation like giving kidney to someone. Naira will start monitoring of Vedika after this like 007, in which the first evidence will be found when Vedika will be paying a lot of money to an unknown person to do an important work of her. Whom Naira will record as evidence in her phone, she will get the second evidence in the form of Vedika's medical file, in which her remaining kidneys will be written are two, now you also think that if one kidney was given by Vedika to Naira, then how can she have two kidneys left, Now it means only two things, that either Vedika did not give kidney to Naira or Vedika is an alien species which has a kidneys of three to four. Well jokes apart, Then Naira will go to Karthik with that file and just then Vedika and Doctor Pallavi's conspiracy will be revealed to everyone.
And then Vedika will have to go with her backpack from Karthik's house and then there will be a reunion of Karthik and Naira which we all eagerly await. So, by commenting below friends, tell us how excited you are about this track and likewise stay connected with us to know all the upcoming updates. Let's get buzzing…!!!