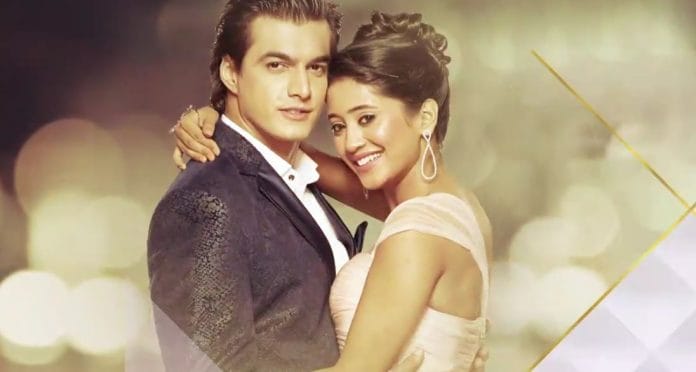 The popular serial Yeh Rishta Kya Kehlata to be aired on Star Plus has come as a major twist as you have seen in recent episodes that all the misgivings that Naira (Shivangi Joshi) and Karthik (Mohsin Khan) had in Finaly were dispelled. Both of them were going to start their life again with each other, they were about to remarry, but in the meantime, Vedika (Pankhuri Awasthy) with whom Karthik's grandmother (Swati Chitnish) got Karthik married.
When Naira is missing, Vedika runs her dangerous move so that her and Karthik's divorce stops and Karthik's marriage does not happen to Naira, so she intentionally throws the Divorce papers from the car before going to court. After this, when the dargah comes on the way, Vedika goes inside on the pretext of praying and does not come out for long so that she can delay even more in going to court.
Hence, Karthik also goes to find her in the dargah behind her, On the other side, Naira is seen the dropped paper of Vedika and, when she leaves to reach Karthik and Vedika, Naira sees Karthik's car near the dargah on the way and goes inside the dargah to deliver the paper to Karthik where Karthik and Naira meet each other, but only then, the pile of bricks falls on both of them, due to which Karthik does not get much injuries, but Naira is seriously injured. Karthik and Vedika go to the hospital of Doctor Pallavi with Naira, who is also Vedika's friend. She checks Naira and reveals that both Naira's kidneys have been damaged due to the accident and that Naira cannot be saved without a new kidney.
On examination, it is found that Vedika's kidney, Vedika's kidney is match with Naira, now Karthik pleads with Vedika to save Naira's life and says please Vedika give your kidney to Naira. You are the one who can save her life, but Vedika takes advantage of Karthik's helplessness and says that I will give kidney to Naira but on condition that you will have to accept me as your wife for life, and never have to marry Naira and Karthik also has to obey Vedika in compulsion because she has no other way to save Naira's life.
Now in the upcoming episodes you will see that Naira will recover completely as soon as the kidney starts and she will know that the kidney is actually given to her by someone else and not by Vedika and it is a conspiracy of Doctor Pallavi and Vedika. So now Naira will decide to bring the truth of Vedika to everyone and will support her in this Karthik's grandmother, for which they will make a plan under which a Christmas party will be organized in Goenka Villa, On the pretext of which Naira and Dadi will become Santa Claus at the party so that Vedika can be monitored. Only then will Naira see that Vedika is giving a lot of money to an unknown person, in order to do any necessary work for her, Naira will record this entire incident in her phone as proof.
Actually, the person Vedika is paying the money is the one who actually gave the kidney to Naira. And to keep this secret, Vedika will give him money, now it will be interesting to see if Naira will be able to expose Vedika in front of Karthik or let Vedika do some more dangerous tricks.
Stay connected with us to know more. Let's get buzzing….!!!!