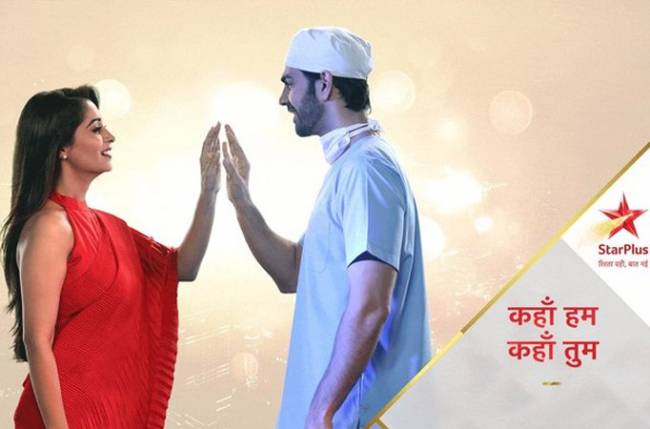 Next in Kahaan Hum Kahaan Tum Nishi will file complaint against Suman and Sonakshi will ask Rohit not to show his face again.
Star Plus show Kahaan Hum Kahaan Tum is gearing up for high voltage drama with Nishi filing false complaint against Suman.
So far it is seen, Rohit and Venna goes to Sonakshi's workplace to get back a watch from her. There, Rohit and Venna talks to Sona and gets impressed by her calm gesture. Sonakshi does her shooting and at the same time Rohit saves her after he sees a light stand was about to fall on her.
Later, Rohit and Sonakshi shares an eye lock moment. And not only this Rohit sees Sonakshi shivering because of cold and he gives his jacket to her. Sonakshi returns Rohit's watch and he get happy seeing his watch.
Ahead, Rohit's watch will bring huge drama with Nishi- Rohit's aunt filing complaint against Suman for stealing the watch.
Nishi will seek revenge against Suman. Meanwhile, the police will barge into Sonakshi's house to arrest Suman. Here, in a fit of rage, Pari will throw alcohol on Pooja. Rohit will call Venna and will ask who has filed the complaint for the watch which is with him. Nishi will say she has filed a complaint and Rohit will go to the police station to take back the complaint. Later, Sona will ask Rohit not to show his face again.
What next happens in Kahaan Hum Kahaan Tum will be interesting to watch. At one side, Pari and Pooja tashan going on and other side Rohit and Sonakshi's non-stop fight, well what more twists and turns will come in the show, to know more keep watching the drama, mon-fri on Star Plus.
Keep visiting this space for more news, spoilers and latest updates.