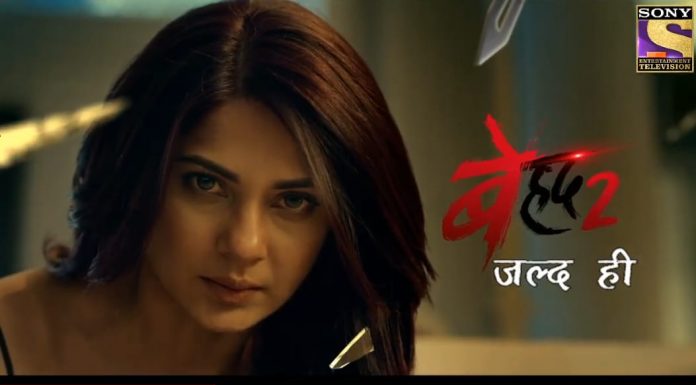 Sony SET most popular show Beyhadh 2 is all set for some major points in its storyline.
Earlier it was seen that Rudra defended Maya in front of his family when they blamed her for killing Rishi. Antara got frustrated seeing that but MJ calmed her down saying that he will handle Maya with his own ways. On the other hand Rudra tried making Maya feel special and accepted in the house and their cute moments were shown which were interrupted when MJ called them downstairs and announced that they have accepted their relationship. He even added that he wants to celebrate Rudra and Maya's marriage with a reception party which will take place the day after tomorrow. He is just pretending obviously but Rudra though he is genuine and got happy.
MJ thinks that Maya is too scared of him to fight against him but he isn't aware about Maya's determination to get revenge.
In the upcoming episodes Maya will be seen washing herself with hot water trying to wipe off MJ's touch from her body. MJ will come in her room and he will tell her that she won't be able to remove his percipience even if she burns herself with the hot water. Maya will get scared and will look around lipping Rudra's name. MJ will scare her more saying that she can't harm him because unlike the world who thinks she is Maya, he knows that she is his beautiful Manvi. He will touch her inappropriately.
Will Maya defend herself from MJ's evil intention? Will she be strong enough to face her enemy?
All the questions will be answered in the upcoming episodes. To know what is going to happen next in your favorite show Beyhadh 2, keep watching the serial and stay tuned to this space for new daily updates.