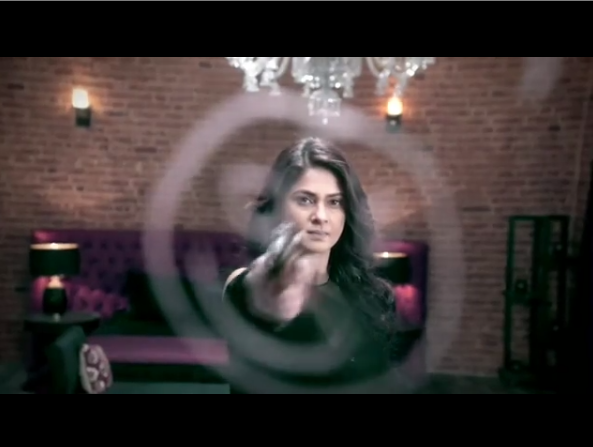 Sony SET most popular show is all set for some major points in its storyline.
Earlier it was seen that MJ tried scaring Maya making her feel uncomfortable and uneasy by keeping coming closer to her and making her recall their moments from past with his inappropriate touch. On the other hand, while Rudra was seen sharing some romantic moments together with Maya, he even tried to stop Ananya from leaving their company but in vain. MJ is also all set to create some drama in the reception party he organized for Maya and Rudra which will take place the next day. However Maya gathered strength, also thanks to Rudra's love, to face MJ straightly instead of falling weak.
But seems that MJ's tentative of suppressing and scare Maya will continue and he might also get successful in his game.
In fact in the upcoming episodes MJ will scare Maya getting into her room and throw her on the bed threatening her with a scissor. He will grab her hair and ask her if she thought that she will get spared after trapping his son Rudra. MJ will be seen cutting Maya's hair giving her back the look she had when she was still Manvi. Just then Rudra will enter in the house.
Will Rudra see what MJ did with Maya or will MJ make an excuse once again and deceive him? Will Maya give it back to MJ or will her fear not let her fight against his biggest enemy?
All the questions will be answered in the upcoming episodes. To know what is going to happen next in your favorite show Beyhadh 2, keep watching the serial and stay tuned to this space for new daily updates.