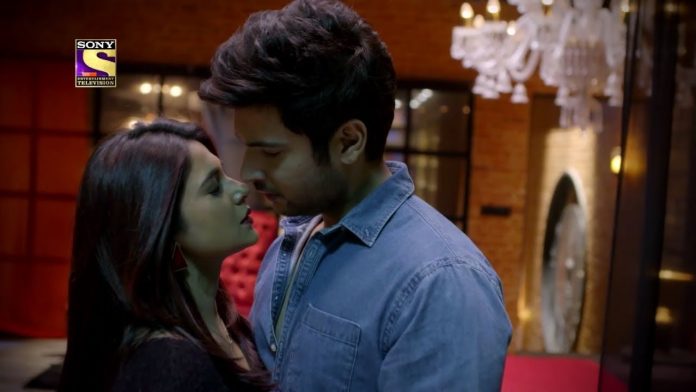 Sony SET most popular show Beyhadh 2 is all set for a high voltage drama which will keep its audience hooked to the screens.
Earlier viewers watched Rudra and Maya sharing some quality time together and Rudra complimented Maya for her hair and said he loves it. He also said that he is the only one to have right on it. Rudra gifted Maya a red dress too which he wants her to wear for the reception MJ has planned for them.
Looks like everything will not go like Rudra planned since MJ took advantage of Rudra's absence to irrupt into Maya's room where he scared her a lot and even cut strands of her hair. Maya couldn't react and just cried. MJ even tore the dress Rudra gifted her saying that there can't be place for colors in her life and she is destined to stay in black only. He even challenged Maya to go to tell the truth to Rudra if she wants.
In the upcoming episodes Rudra and Maya will be seen sharing some romantic moments in which they will paint each other with colors while romancing. They will be in Maya's old house.
MJ will reach there too and will stand outside. Suddenly a lot of balloons will irrupt into the hall and one will blast in front of Rudra's face just when he will be forwarding a hand towards Maya. This will make Maya scream his name.
Will Rudra get harmed? Is this MJ's plan? How will Maya give it back to MJ now?
All the questions will be answered in the upcoming episodes. To know what is going to happen next in your favorite show Beyhadh 2, keep watching the serial and stay tuned to this space for new daily updates.