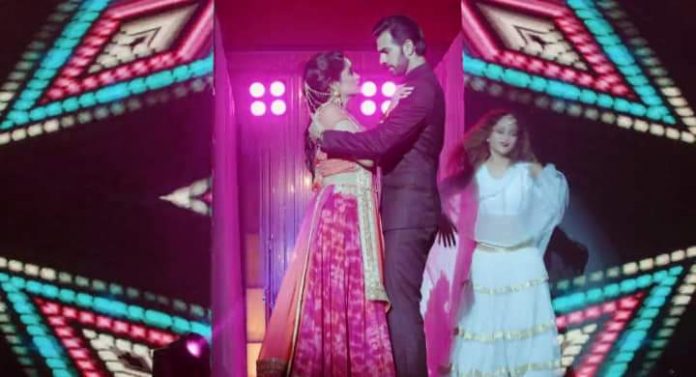 Kahaan Hum Kahaan Tum" is showcasing some major drama with their current storyline.
Pooja's wardrobe malfunction incident has created a big fault line in Sonakshi and Rohit's friendship. Where Sonakshi is upset and worried for Pooja and her well being, Rohit holds Sonakshi as the culprit of this whole mess.
In the latest episode we saw that after Pari's confession, Sonakshi tried contacting Rohit to tell him this whole thing can be Sumit or Karan's fault. But Rohit hasn't been rational since Pooja's wardrobe malfunction. He rather threatened her over the phone.
Sonakshi seeks help from Netra Ji and tries to stop Pooja's news getting published anywhere in the newspapers.
NetraJi suggest that Sonakshi might ask for help from Ashish Mhatre. Inspite of the fact that Ashish is mad, cheap and weird man Sonakshi decides to meet him for Pooja. NetraJi asks her to think about her decision again but for Sonakshi, Pooja is her top priority.
Ashish asks her to perform in the wedding that's occuring in his family. Sonakshi agrees. The only thing she asks is Pooja's news should be stopped from getting published. Ashish applies a thumb impression on paper and gives her. He says he always keeps his promises.
Where Sonakshi is going lengths to save Pooja, Rohit is instead making plan with Deepa to teach her a lesson.
The newspapera do not publish Pooja's any news next day and from Sippy family to Sonakshi take a sigh of relief. Pari gets her first ad.
Here, Rohit is shocked at how Ashish agreed not to publish the news. Yash said he is confused. Veena instead is happy that Pooja is saved from any further mess.
Now, in the upcoming episode, dirt will fall on Sonakshi's show. Here, Rohit will scold Sonakshi for his mistake. Both Sonakshi and Rohit will argue. Pari will get shocked to hear about Pooja's new opportunity. Later, Sonakshi's will search for a clue and it will lead her to a vital lead.
It should be interesting to see how Sonakshi unveils the culprit behind this chaos.
What are your predictions?