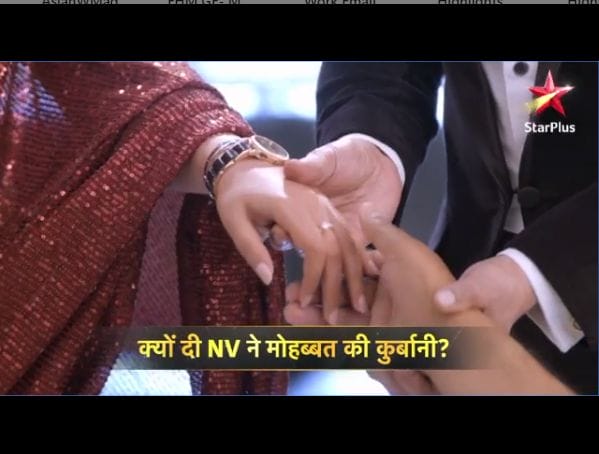 In upcoming episode Dr. Sid comes to his senses after operation but calling for Dr. Ishani in his unconscious state. Dr. Ishani who herself in great state of depression tries to calm herself down and sits besides Dr. Sid when supported by NV. The moment Dr. Ishani touches him, he comes into senses. Later, he seems to be responding to Dr. Ishani only. She anyhow manages put her doctor's duty first and ask him normal questions identifying everyone around. Dr. Sid identifies everyone correctly including her but also says that Vardhan is in jail and nobody can separate him and Dr. Ishani. 
Dr. Ishani tries to move away from him but he holds her hand tightly which irks NV and he tries to control his anger by making a fist at his back hiding from everyone. Dr. Rishabh comes to a conclusion that Dr. Sid don't remember anything after Vardhan's being in jail. He can't recall the three years in between which is lost. 
Upcoming is Dr. Ishani is unable to handle situation of Dr. Sid as she wants answers for her pain caused by him. She decides to ask Dr. Sid. 
Is NV faking his real nature? Why he was irked with Dr. Sid and Dr. Ishani's closeness when he himself tell Dr. Ishani to treat him? Is he the reason for Dr. Sid's current situation? 
Do tell your views in out comment section. Keep reading this space for more such updates. Until next, Let's Get!!