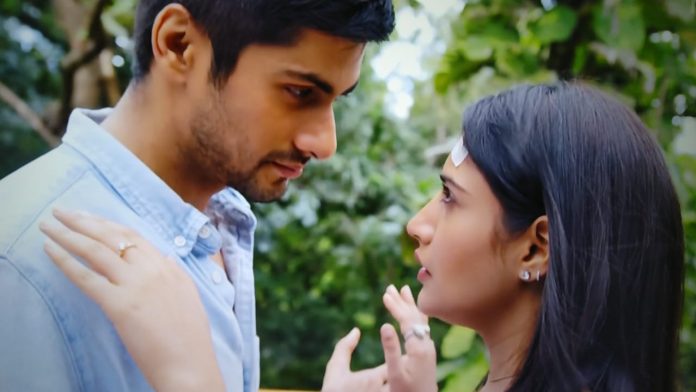 Today's episode bring hope and joy back in lives of Dr. Sid and Dr. Ishani. 
Neil father will be out of operation theatre but the root cause of his problem is unknown. Dr. Juhi comes with Dr. Shashank informing him that case is complicated. He says even his was. Dr. Aman come running and informs everyone that Dr. Ishani has left Sanjivani. 
Dr. Shashank convinces Dr.Sid to bring Dr. Ishani back. Dr. Sid climbs her balcony and tries to convince her but she is in denial mode to come. He offers her to dance with him for which she reluctantly agrees though they did without touching each other. Ae Zindagi gale laga le….plays. Finally, he successfully brings back the broken confidence of Dr. Ishani who thinks that her dreams are shattered after her parents past is out. Though, she agrees to come for father of Dr. Neil for whom Dr. Sid needs her help. 
Luxury ward is inaugurated but in absence of Dr. Shashank. Dr Juhi is present. Vardhan announces Dr. Anjali as Chief of Surgery of luxury ward. Media asks about a Dr. Shashank. They say that Dr. Shashank is in favour of general ward, is there any tiff between father and daughter because she is appointed as COS of luxury ward. But Vardhan shouts on them and says that they are searching for spice. 
 All doctors discussing about Neil's father condition when Dr. Ishani comes with her solution. All doctors rejoice on her arrival but she says she has come for Dr. Neil's father. But the solution have a symptom of hallucinations which Neil's father wasn't showing. Later, he shows to Dr. Neil. He immediately informs doctors. They discover some prescription in his bag. Dr. Ishani decides to go his guest house, Dr. Sid says he will accompany her.