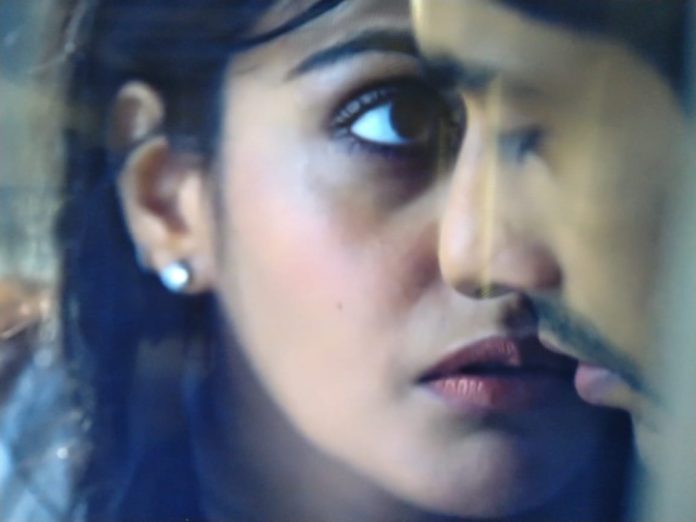 Today episode is two sides of extremes. One is hope whereas other side is dark. Subsequently, hope always win in stories but with a little bit of Jugad this time.
The episode begin with Dr. Ishani treating the heavily injured daughter of terrorists, Sanya. Dr. Vardhan comes and asks Dr. Rishabh to check the girl. He said she is stable. Dr. Vardhan orders to vacate the bed for Mr. singhania.
After that Dr. Vardhan forcefully take Dr. Ishani to show her the mad crowd who are demanding not to cure the girl. He asked her to make them understand and to the doctors because no doctor wants to operate her.
Dr. Sid interrupted saying that he is ready to operate on the girl. Dr. Ishani is shocked hearing this because she didn't expected from Dr. Sid. However, he was thrown by Dr. Vardhan announcing that he is suspended. Therefore, he cannot be in Sanjivani.
Dr. Ishani runs to Dr. Shashank to get permission for operation on Sanya only to discover that he has given his room for emergency patients. She started searching every ward for Dr. Shashank when Dr. Rishabh and Dr. Vardhan saw her. Meanwhile, she opened door of X-Ray room and discovers Dr. Sid with Sanya. She hurriedly put curtains and when he was speaking, she closes his mouth. They, then hide behind table along with Sanya.
Dr. Rishabh checks the X-Ray room but found nothing. Later, they both took out Sanya's X-Ray and hid her under stretcher to take her to OT.
Another side, Dr. Juhi and Dr. Anjali are preforming emergency in OT of a pregnant woman. They argued on the method but finally Dr. Juhi's method stabilizes the mother and child. Dr. Anjali afterwards say that she dislike her to Dr. Juhi.
Meanwhile, going for OT Dr. Sid and Dr. Ishani dodges Dr. Vardhan's spy by hiding in store room.
Here, Dr. Shashank and Dr. Juhi get information that Dr. Vardhan has thrown Sanya out of hospital. Dr. Shashank shows immense trust on Dr. Sid.
Dr. Sid and Dr. Ishani reaches to OT but Dr. Ishani is skeptical about performing operation without assistant doctors. She was surprised how team of Dr. Sid is ready to help in operation. Furthermore, they start operation. Dr. Sid asked Dr. Gupta whether anesthesia given to Sanya or not. As a result of which he nodded.