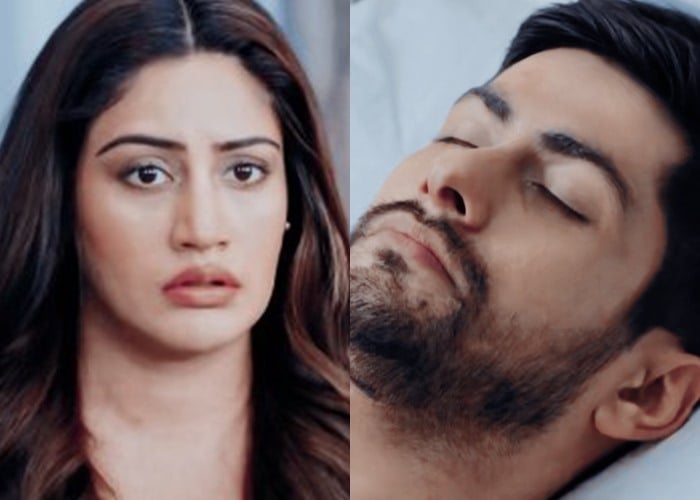 In the upcoming episode of Sanjivani viewers will witness a restless Dr. Ishani struggling to be normal around comatose Dr. Sid but fails. However, NV plays a new trick to make Dr. Ishani work for Dr. Sid, he assigns Dr. Sid to Dr. Rahil and take him back to Sanjivani. 
The patient next to Dr. Sid is been assigned to Dr. Ishani so that Dr. Ishani can get back to her normal self and treat Dr. Sid. Dr. Ishani's attention got fully diverted to Dr. Sid instead of her own. Files fell her hand and she gets down touching Dr. Sid's hand and he responds. His pulse rate shoots but then suddenly starts getting down. Dr. Rahil, Dr. Rishabh and nurse Philo tries treating him but panicked Dr. Ishani ran from there is. 
NV brings Dr. Ishani to temple in hospital where everyone is praying for Dr. Sid. Dr. Rahil accuse Dr. Ishani once again but NV defends her. He says that she is going through depression and she don't sleep continuously to many nights.  
Coming up will be the time when Dr. Sid is nearly at death table and all doctors are trying to revive him but fails. Dr. ishani will first be panicked but then listens to her instincts and revives her duty. She gives him electrical shocks to him so that he comes back to life. 
 Will Dr. Sid revive? How will Dr. Ishani react when he will come back? What will happen to SidIsha while NV is husband of Dr. Ishani? Will NV play a mediator to unite love birds or will he play a villain in their love story?
Do tell us in comment section how you want the story to shape up. For more such updates, keep reading this space. Until then, Let's Get Buzzing!!