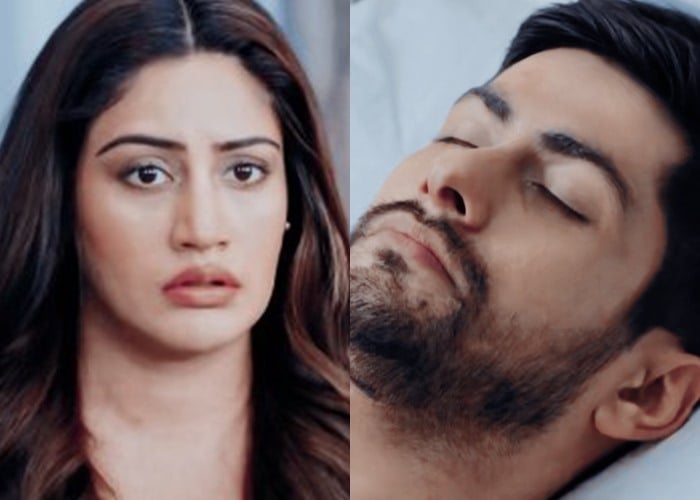 In the upcoming episode viewers will see Dr. Rishabh and Dr. Ishani at the operating table of Dr. Sid. After multiple failed efforts by Dr. Rishabh to convince Dr. Ishani to assist him in operation, he decides to do the operation himself. He asks Dr. Ishani to just follow his instructions. 
Dr. Ishani is helpless around Dr. Sid but manage to assist Dr. Rishabh and follow his instructions. He asks for 30ML of injection which Dr. Ishani is trying. Meanwhile, he snatches and gives it himself. After that dose, Dr. Sid's condition worsens. Dr. Rishabh understood that he has given wrong dose of medicine. In fear of losing his career he accuses Dr. Ishani of negligence and puts 30ML medicine bottle in her pocket. Dr. Ishani who is not in the right mind could not think straight and get sceptical about her own doings. 
Though Dr. Rishabh immediately gives an antidote to stabilize Dr. Sid but when Dr. Rahil and nurse Philo comes, he accuse her in front of everyone which NV overhears. He asks Dr. Ishani about what she has done but she is unable to explain. Dr. Rahil then accuse her for putting Dr. Sid's life in danger and thinks that she does not Dr. Sid to revive. He mistrusts her although nurse Philo asks him to calm down. 
Later, NV invites everyone at the dinner at his home with a hidden agenda. Upcoming is Dr. Ishani's mother-in-law gets her ready for dinner in which she looks beautiful. 
Will NV able to prove innocence of Dr. Ishani? Will Dr. Rishabh's doings be exposed? What will be Dr. Rahil's take after knowing the truth? What is NV's next plan?
Do comment in our comment section about your opinions. Keep reading for more to get such updates. Until the next, Let's Get Buzzing!!