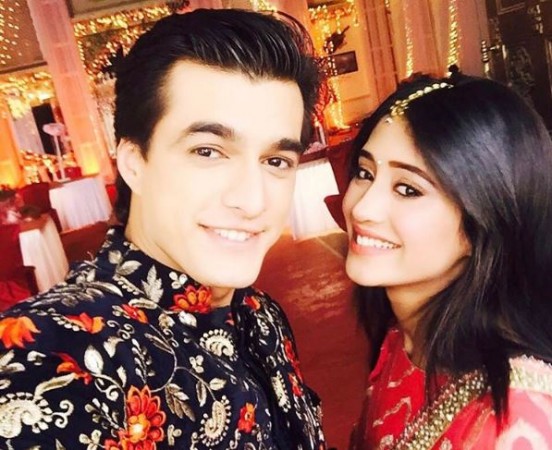 "Yeh Rishta Kya Kehlata hai" saw a pleasant episode with Kartik, Kairav and the Goenka family.

In the latest episode, Kartik tells Vansh that he is not Kairav's father but asks him to promise that he won't tell that ti Kairav because it will break his heart.
Kairav tries to convince Kairav to go with Lisa but Kairav insists that he would go only when his mother comes to fetch him. Kartik tells Lisa that he would not send Kairav until his mother comes in to take him with her.
A heart broken Naira outside Goenka Villa gets nervous reading Lisa's message about Kartik's condition. She tries to come up with a plan to get Kairav come with Lisa.
Vedika spends quality time with Kairav when Suhasini reluctantly asks her to get ready for the engagement. While Manish on the other hand tells Kartik to not meddle in someone else's matter as it might be troublesome.
Here, Kairav asks Suhasini to join him at the table. He tells how his mother has taught him to eat with everyone. Kairav picks a kachori and tells that his mother makes tasty kachoris. It reminds everyone of Naira. Kairav feeds everyone. The Goenkas are in awe of his innocence and blesses him.
In Vedika's room she is emotional and is talking to her dead father, when Kairav comes in and asks for permission to use the washroom. Kartik reaches there too. Kairav compliments Vedika in a similar gesture as Kartik used to do with Naira. It leaves Kartik flabbergasted.
Naira calls Lisa and aks her to make an excuse of her small accident. Lisa does so and requests him to convince Kairav to come with her. Kartik convinces Kairav and promises tht he would come a little later and asks him to leave for the hotel.
In the upcoming episode, we will see that Kartik and Vedika get engaged while Naira learns a devastating news regarding Kairav's health. Later, Kartik tells Swarna that he still believes that Naira is alive.
What do you think will happen next?