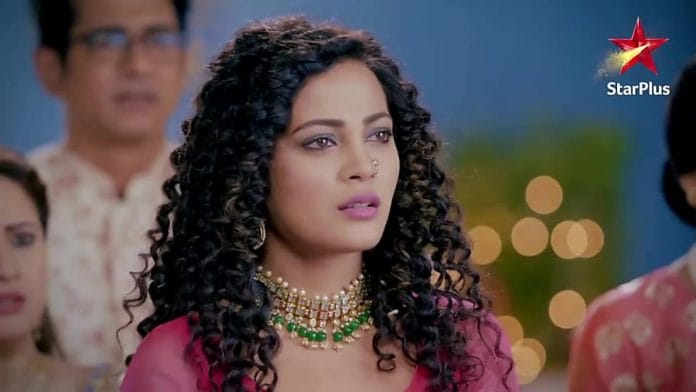 In the upcoming episode of star plus popular show Yeh Rishtey Hain Pyaar Ke, Kuhu will slap Mishti saying she did it intentionally and run inside followed by Kunal. Varsha will cry unable to believe they are getting divorced.
Shaurya will get angry and ask Kuhu why she lied to them all this while instead of coming to the family. Kuhu will apologize to Varsha. She will blame Mishti for being the problem in her life and that Mishti is jealous of her happiness. Varsha will tell Kuhu not to blame Mishti for her mistake. Kuhu will leave crying. Kunal will tell everyone that its all his fault and even is mother is not aware.
Parul and Nidhi will confess that none were aware of the problem. Kunal will tell them truth that it was Meenakshi who forced him to marry Kuhu. When Varsha ask him if he want to divorce Kuhu, He will say no.
Mishti will try to stop Kuhu who will again accuse her of ruining her life. Mishti will tell her she told her to tell the family truth from beginning but she was the one who lied all along. Kuhu will leave angrily.
Meenakshi will hear what happened from Nidhi over phone. She will see Kuhu in the house and ask her if she want to leave the house. Kuhu will tell her she loves everyone in the family but cant live with Mishti and share this family too. Meenakshi will tell her she too hated Mishti but they are getting married. She will ask Kuhu to fight for her right if she want this marriage.
Jasmeet will accuse Mishti and throw an ultimatum not to get married until the problems between Kuhu and Kunal are sorted. Rajshri will tell Jasmeet that they will decide Mishti's marriage as her parents.
Maheshwari's will leave to Rajvansh house leaving Mishti home. Varsha will tell Kunal she had always wanted them to be happy but he don't love Kuhu they don't want to force this marriage. Kunal will confess he love Kuhu and ask her parents permission to marry Kuhu if not he is ready to sign the papers.
Stay tuned for more updates.