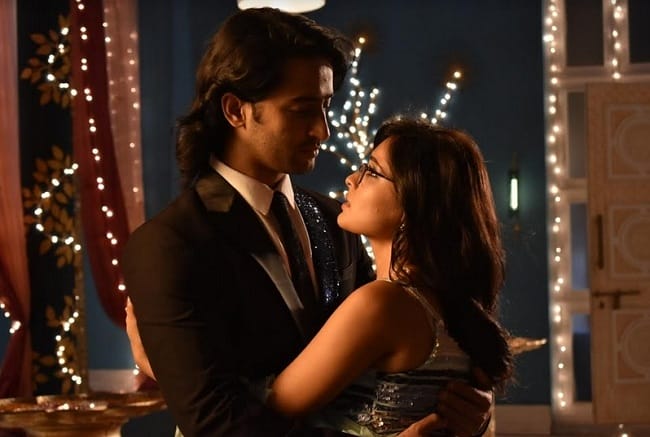 In the upcoming episode of star plus popular show Yeh Rishtey Hain Pyaar Ke, Yashpal and Parul will go to Maheshwari house and invite them to their house in the evening. Vishamber accept the invite and assure him they will all come. Abir will message Mishti asking to meet him. They meet up near tea shop and Abir tell her not to accept Yashpal invite and instead spend time with him. The two share some cute moments.
The next day Kunal will go to Meenakshi room who will be looking at some legal papers. She will hide it on seeing Kunal. Kunal will tell her that they need her signatures on official documents. Meenakshi will tell him she will take care of business while he should be concentrating on the wedding preparation. He agree and leave when Kuhu calls him. Kuhu will argue with Kunal about ignoring to talk about important matters and he show her the sports car picture. Kuhu will wonder why he is showing her. The Maheshwari's arrive and Ketki, Abir all enact a play about the first time they all met in bus.
Mishti will be delighted by the surprise as Abir unveil some pictures of precious moments including Kunal and Kuhu wedding picture. Yashpal gives her their family heirloom necklace mentioning its for the best bahu. Kuhu will feel upset. They take a group picture and Ketki ask Kuhu to click as she takes best picture. Kuhu will feel left out and ignored.
Jasmeet will try to provoke Varsha about how that necklace should have been given to Kuhu instead of Mishti. She will mention Kuhu became sad. Shourya will notice Kunal coming and will ask Jasmeet to stop talking nonsense.
Later Varsha will tell Jasmeet not to worry as Kunal has changed in these two months and consider their family as his own now. Kunal will see Kuhu packing her clothes and they argue. In anger Kuhu will tell him he will get the freedom and divorce from her by tomorrow and leave. Abir will hear it and confront Kunal after Kuhu leave.
Stay tuned for more updates.