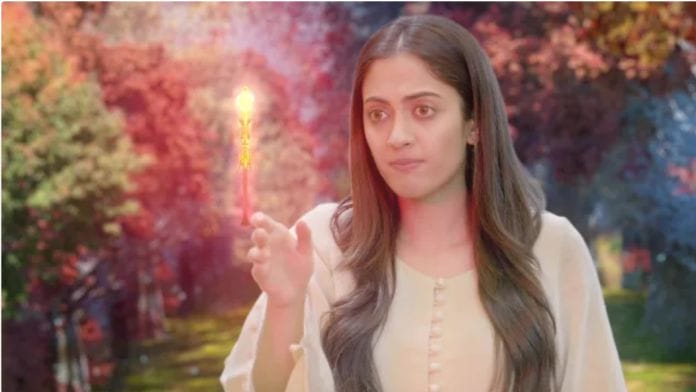 In upcoming episode Roshni and Aman goes to Kala Jungle to get the LaalChabi but Aman is unable to enter the place for Aayana because he is Jinn. Roshni goes inside and going to get keys but several axes appear from tree trunks ready to attack her as soon as she picks the key. Aman recognizes the danger on her life and calls his sword. With help of sword and turning himself into Jinnad ka Baadshah he saves Roshni and key. 
At home, Fufi is creating ruckus and attacks Salma while they all were trying to lock themselves in a room. Rest of the family chained Fufi and Salma (who is now turned into Jehral) to a pole in house. 
Kabir sees that Roshni gets the key and is unharmed and get angry. 
Preview suggest that Roshni and Aman are going through one more hurdle while Laal Chand pushed the whole house into ground.