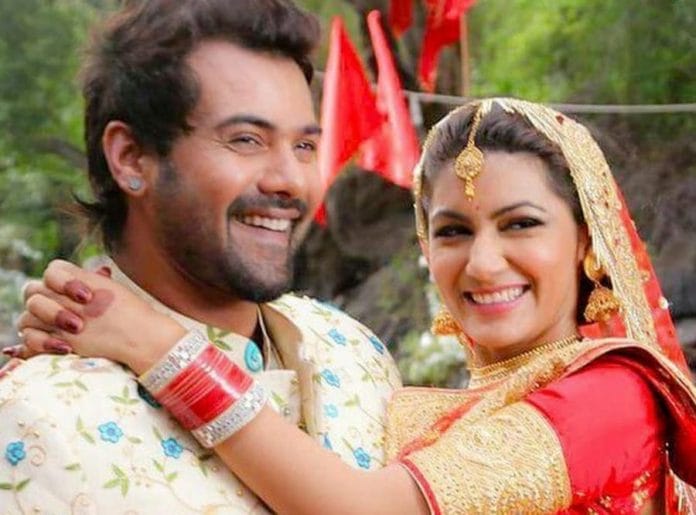 By Gossips TV| In the glitzy realm of Indian television, Sriti Jha has undeniably left an indelible mark with her stellar performance in the long-running show Kumkum Bhagya. As the show continues to bask in monumental success, Sriti is now gearing up to enchant audiences once again in the upcoming series, "Kaise Mujhe Tum Mil Gaye."
The actress recently sat down for an exclusive conversation with Pinkvilla, where she spilled the beans on her off-screen equation with former co-star Shabir Ahluwalia. Contrary to initial impressions, the talented actress revealed, "No, no, we don't talk anymore," only to burst into laughter and quickly clarify, "Of course, we talk to each other. It's a friendship for life now." This revelation gives fans a heartwarming insight into the enduring bond shared by the on-screen duo.
Having worked together for almost a remarkable nine years, Sriti and Shabir became the beloved Abhi and Pragya of Kumkum Bhagya. Their on-screen chemistry became the stuff of television legend, captivating audiences with the emotional rollercoaster ride of Abhi and Pragya's relationship. The characters weathered numerous storms, creating a storyline that resonated deeply with viewers and contributed to the show's consistently high TRP ratings.
As Kumkum Bhagya took a narrative leap, introducing Mugdha and Krishna Kaul into the storyline, the legacy of Abhi and Pragya continued to thrive. Despite the evolution of the show, the imprint left by Sriti and Shabir's portrayal endured, solidifying their status as one of the iconic on-screen jodis in the television industry.
Now, as Sriti embarks on a new venture with "Kaise Mujhe Tum Mil Gaye," there is palpable excitement in the air. Scheduled to premiere on November 27 at 10 PM on Zee TV, the anticipation for this new chapter is sky-high. Sriti, ever gracious, shared that Shabir Ahluwalia is equally thrilled about the upcoming show, extending his heartfelt wishes for her new journey.
In the intricate world of television drama, where characters come and go, the enduring camaraderie between Sriti Jha and Shabir Ahluwalia stands out as a testament to the genuine connections forged on and off-screen. As fans eagerly await the premiere of "Kaise Mujhe Tum Mil Gaye," they can undoubtedly look forward to witnessing not only Sriti's acting prowess but also the magic of the show.
Stay tuned for EXCLUSIVE UPDATES