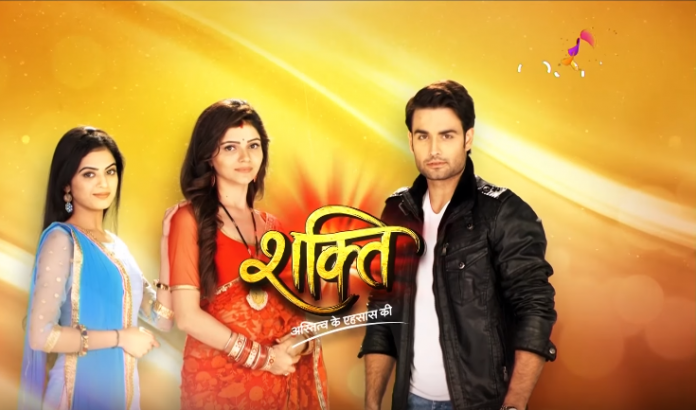 Today's Written Up
Today's episode opens with Heer opening gifts and Harak asks them to sleep. Soham requests Harak to let them open the gift. Harak permits them and later gives the biggest gift from his side to Hear.
Saumya asks Rohan and Soham to come with her home. Preeto asks Saumya to stay, as it is very late. Shanno taunts Saumya and asks her to stay. Later, Preeto and Shanno argue and Saumya agrees to stay back at Harak house.
Heer goes to Mahi and asks for the gift. Mahi says everyone has given her the gift. Mahi says but she wants from her too. Mahi scolds Heer and drags her out from the room. Mahi, ask not to come closer to her. Heer cries and Preeto comes. She asks her the reason for crying. Heer lies to Preeto and says she collided from the door.
Soham comes and beats door for hurting Heer. Preeto asks Heer to cheer up.
Preeto goes to Mahi and asks her why she scolded Heer today. Mahi says because she doesn't like her. Preeto says to Mahi that she doesn't have another place to live thus she has to support her like she was doing from the past five years. Mahi says she is tired of hiding Heer's truth but now she will reveal her identity to all. Preeto chokes Mahi and threatens her. Mahi suffocates and Saumya asks Preeto to leave her. Preeto asks Saumya to make Mahi understand. Saumya tries to console Mahi but Mahi insults Saumya.
Later, Mahi decides to send Heer to Mallika. heer sleeps with preeto. Mahi goes to Preeto' s room and takes Mahi far from the house.
Heer asks Mahi where she is taking her. Mahi lies to Heer and says for playing. She says to Heer let's play hide and seek. Mahi hides and calls Mallika. She asks Mallika to take away Heer. Heer cries while searching Mahi. (Episode Ends)
Precap: Two women come to Heer and ask her what she is doing here. Heer says she is looking for her mother. Women say she'll take her to her mother and ask to follow them. Mallika calls Mahi and asks about Heer. Mahi says two kinnars took her. Mallika says but she came alone. Mahi stands shocked. Saumya wakes up from sleep taking heer's name.
date will be updated soon.