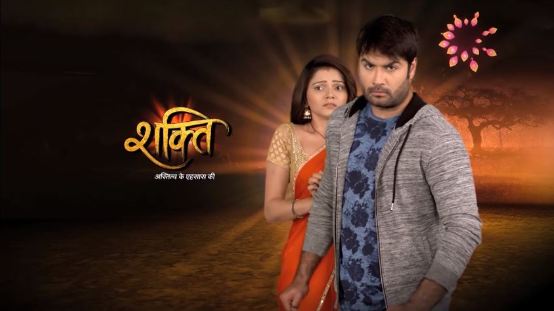 Today's episode starts with Heer looking for Mahi. She cries and asks Mahi to come out, as she is scared. Two women come to Heer and ask the reason for her crying. Heer tells them that she is looking for her mother.
Women signal each other and manipulate Heer. They say to Heer that they know where her mother is and will take her. Heer goes with them. Mahi hides and thinks Kinnars took Heer. Mallika calls Mahi and asks about Heer. Mahi says two kinnars took her and Mallika says to Mahi that but she came alone. Mahi stands shocked.

Otherside women think to make Heer blind so that they can make her sit for begging. Heer tries to escape but beggar doesn't let her go. Saumya wakes up from sleep and worries for Heer.

Women about to harm Heer but Mallika and Mahi saves her. Later, Mahi says to Mallika that she won't be able to handover Heer by herself. Mallika asks the reason but Mahi says she doesn't know the reason.
Preeto searches for Heer and home and sees Heer with Mahi. Heer lies to Preeto and says she was thirsty so came to drink water.
Here, Saumya confronts Mahi about sending Heer with Mallika. She tells Mahi that she saw what all happened and how she fought for Heer. Saumya wishes Mahi starts loving Heer.
Ahead, a lady comes to take Heer for some ritual. Preeto denies but Saumya ask the lady to take Heer.
Preeto asks Saumya why she sent Heer for Puja. Saumya says because she won't let Heer become another Saumya. She says to Preeto that she wants Heer to become her own strength. (Episode Ends)
Precap:- Saumya and Preeto looks for Heer. Saumya prays to God to show the way to help Heer.