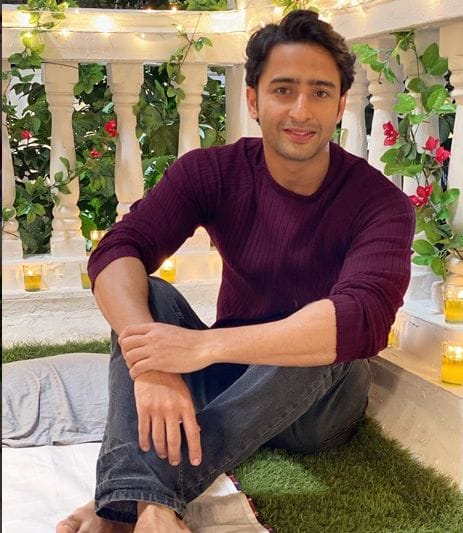 Shaheer Sheikh is one of the most desirable actors of Indian Television. The more we see him the more we fall for him. Hunk is going to celebrate his birthday on 26th March, 2020, so since his birthday month started. Here our team under the hastag #HBDShaheerSheikh will try to bring more exciting updates, articles and news about Shaheer Sheikh till 26th March!
#HBDShaheerSheikh |The most desirable actor of ITV!
11 years back; Shaheer Sheikh stepped into the industry with 'Kya Mast Hai Life' and actor got the recognition after appearing into the Star Plus shows 'Navya- Naye Dhadhkan Naye Sawaal'. Over the years actor has only given back to back hit shot. And his dedication towards his work made him to gain the popularity nationally and internationally. He is one of the most versatile and desirable actor of ITV, here we are highlighting 5 major reasons why is one of the most desirable actor.
He is all rounder:
If you dig deep into his career; Shaheer is not known only for playing chocolaty hero or romantic lover. But actor is also well known for playing the warrior Arjun and Prince Salim on ITV. Shaheer in teen sitcom made everyone laugh with his comic times in Kya Mast Hain Life too. Thus, he is an all rounder.
He rules the heart:
Characters will come and go but none will ever reappear on screen like Dev Dixit, Abir Rajvansh, Arjuna the warrior or Anant Bajpai. The characters played by Shaheer Sheikh are eternal and the charm of these will never fade. These will remain fresh in the heart of fans. And Shaheer will keep ruling ITV.
He experiments new genres:
None of the ITV actor is as versatile as Shaheer is!
 Actor takes up any challenge with utmost confidence. He has not restricted himself only to fiction genre. Shows like Mahabharat and Daastan- E Mohabbat Salim-Anarkali are the prove.
Current talked celebrity:
Many actors are giving their best in their respective shows. In spite of that Shaheer Sheikh is one of the most talked celebrity of the current times because of his performance in Yeh Rishtey Hain Pyaar Ke. And without any refusal; he is not playing but living the character of Abir Rajvansh. And his flawless acting  is making millions of heart to skip the beat.
His friendly nature:
Shaheer keeps sharing his pictures from the sets with his co-stars and this says it all.
Well, this happens very less that actors bonds good with the casts and crew. But Shaheer Sheikh is an exceptional case. Being humble and friendly is his personality identity. And this is the reason he is one of the most desirable actor of ITV.
These, are our five reasons why Shaheer Sheikh is one of the most desirable hunk of ITV. We would like to hear from you why you all are a fan of Shaheer Sheikh. Which of his character is your favorite? Shoot your views in the comment section below.
Stay tuned with us to read more about Shaheer Sheikh under the hastag #HBDShaheerSheikh!