It is not only the faultless performance that makes the actors to gain fame rather we feel their 'individuality' plays a vital role in getting a recognition. Thus, today we are going to reveal a secret what makes some of the top actors more famous.  So, without wasting more time check out why these actors are famed!
Vivian Dsena for choosing characters differently: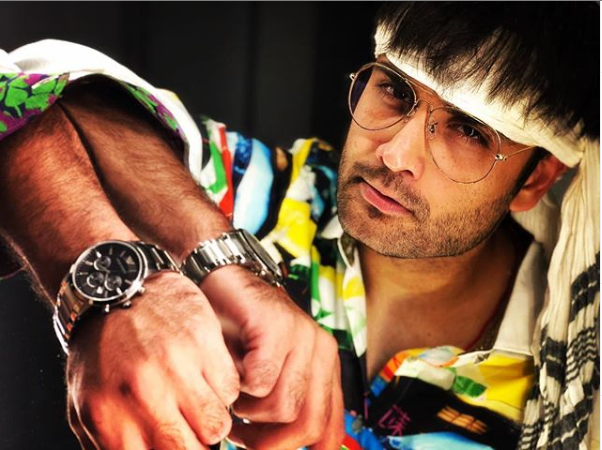 This is the foremost 'individuality' of Vivian Dsena. Sexy hunk can wait for years but don't decide upon scripts instantly. Only out of the box character can lure Dsena. This is the reason he is one of the most famous actor. Right from Vampire (Abhya Raichand), Superstar (RK) to Guy Next Door (Harman Singh) all these characters are different from one another.
Shaheer Sheikh's eyes speaks the volume
No actor; we repeat no actor other than Shaheer Sheikh can make the best use of 'eyes' to deliver the emotions. His individuality lies in his expression because his eyes speak the volume. Sheikh can skip your beat even with his simplest gaze.
Mohsin Khan is a traditional man
When other actors kill it in western outfit; Mohsin Khan is famous for carrying the traditional wear in the sexiest way. No one other than him can look gorgeous in traditional dress. His smile adds more charm to his personality.
Harshad Chopda epitome of perfection
He is the perfect blend of everything. From being calm, composed, humble and sexy to having amazing acting skills; Harshad without any denial is the perfect example of perfection which makes him one of the most famous actors.
Rrahul Sudhir is the rising star
Rrahul Sudhir is outshining in the crowd. His husky voice brings the twist in his 'individuality'. Rrahul is becoming famous for his brilliant stint in his current show.
Siddharth Shukla's unique style
Bigg Boss 13 made all of us to meet the real Shukla. And this is the reason Siddharth is 'the crush' of both male and female fans across the globe. His charming personality is his 'individuality'!
Parth Samthaan's romantic aura
As Manik and Anurag the way Parth has burned the screen with the sizzling performance; we bet no one can beat him in romantic scenes. Indeed Samthann has a romantic aura!
Choose your favorite actor and comment below.
Stay tuned with us for more news, spoilers and latest updates.