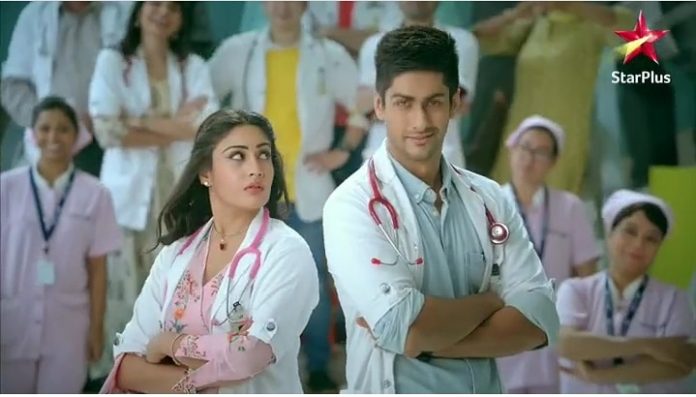 New promo released by Star Plus of long and much awaited show Sanjivani 2. In this promo the major attention was given to Surbhi Chandana and Namit Khanna's character as Dr. Ishani and Dr. Sid. 
Dr. Sid is a Robinhood doctor. He takes advantages from rich but only to give poor. Dr. Ishani on the other hand caught him red handed in a video and warns him. However, they both did a successful surgery together. But, after that their conflict continues. Meanwhile, everybody in hospital thinks that hospital reputation will go down if they continue to fight like that. Dr. Shashank (Mohnish Bahl) calms everybody down declaring that nothing will happen till he is the boss of this hospital. 
Welcome to #Sanjivani 😊

Starts 12th August, 7:30pm only on StarPlus @Mohnish_Bahl @SurbhiChandna @namitter29 @sayantani0609 @sidpmalhotra pic.twitter.com/6dIaLIwOR0

— StarPlus (@StarPlus) July 31, 2019
Promo is an interesting mix of fun, responsible doctors and conflict in idealism. They look fun together and the whistle of Sanjivani 2 just give an another reason to watch. 
Performance wise, everybody is on top notch. Surbhi Chandana looks stylish doctor who is idealistic while Namit Khanna is naughty, witty but a good heart doctor. They live up to their expectation and despite of diversity in their expressions, they do manage to impress. Other actors are legendary and they can never go wrong with their performance. 
The show do bring lot of happiness and hope with its release. It is most anticipated. We hope it doesn't turn our be a regular routine show, rather come up with freshness in story line like they have in their lead pair. 
Last but the least, a good news for all SCians, #Surbhi Chandana is trending right now on twitter, one more reason for them to celebrate. 
Do share your excitement for the show in our comment box. Also tell us your double excitement when #SurbhiChandana trending on twitter. Keep reading this space. Let's Get Bizzin!!