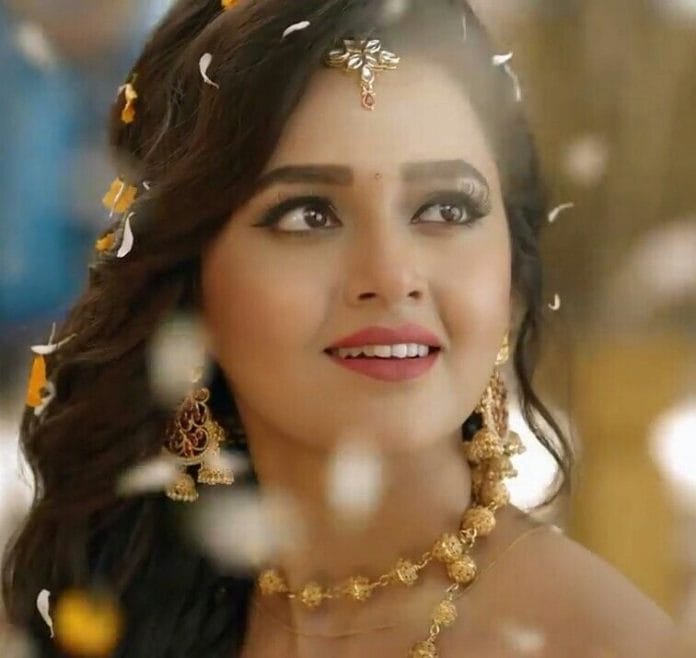 We all know the wedding season has officially here in India. This is the time everyone is always waiting for i.e. to attend a wedding. Colors has brought us something to celebrate about, its nothing other tham a big fat, star wedding event. The name of the show is 'Shaadi Ho Toh Aisi'.
This show is not just for celebration and fun but it also has some lessons it wants to give the society. It showcases some social issues like – dowary and caste system( which is still practiced in many regions of our country). This show will include many celebrities from various Colors show. Members from Colors family will come and make this wedding very happening. These members will perform on amazing dance sequences. All the wedding rituals will happen like -sagaai, haldi, mehendi and sangeet.
The protagonist of the show is jiya( played by Tejaswi Prakash). She is a sweet and simple girl. Jiya always wants to make everyone happy around her and she never ever wants to create any trouble for her family. Jiya has a boyfriend, Kunal(played by Priyansh Jora) but as that boy is from a different cast, they cant marry each other. Where Jiya is tensed that her family will never accept her relationship with Kunal , on the other hand the whole family has fixed Jiya's marriage with another guy , Rajveer(played by Neil Bhatt).
This makes Tejaswi's character confused and she doesnt know what to do next. Going against the will of the family is not Jiya's style.
Interviews
In an interview with Priyansh Jora, he said , "COLORS is known for bringing shows & events that highlight social issues and I am really honoured that I will be a part of it this time. This event will highlight how the dowry & caste system still exists and is a social evil. I will perform on six different songs and I really enjoy dancing. I also met some amazing personalities like Kamya Punjabi and Rubina Dilaik, who I have had a crush on and wanted to work with them."
Whereas, bride to be Tejaswi Prakash said , "I am happy to be associated with COLORS once again for this gala event. The entire concept of a wedding is something that always fascinates me, which is also one of the reasons for me to take up this project. I am playing the character of Jiya, a silent and timid girl who tries her best to adhere to the rules laid out by the society but finally raises her voice against the evil of dowry. I hope my fans love to see me once again and continue to shower their love and blessings on me."
Do let us know your views on this in the comment section!