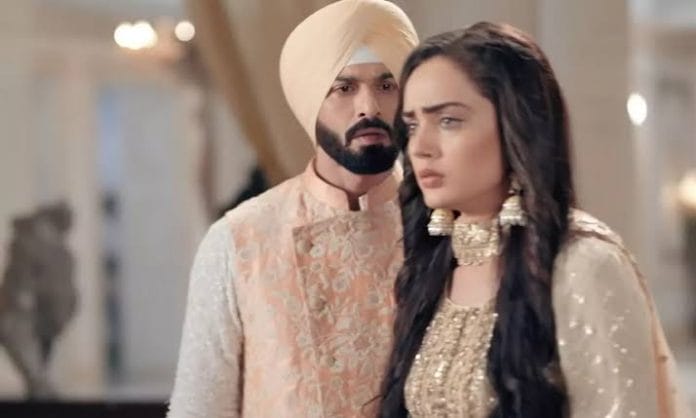 Teri Meri Doriyaann: Manveer asks Sahiba (Himanshi Parashar) to sign divorce papers, Sahiba in dilemma
Star Plus popular daily soap Teri Meri Doriyaann is bringing major twist and drama in the story.
Sahiba had her dangerous encounter with Mirza at the library and she is left scared.
Angad turns up on time in the library and rescues Sahiba while now he gets her back to Brar house.
Angad wants Sahiba to stay back at Brar house while Manveer unfolds new drama.
Manveer brings divorce papers and asks Sahiba to sign them and exit Angad's life.
Manveer and Sahiba's face off
Sahiba is puzzled hearing this while Manveer tries to instigate and force her to sign on the divorce papers.
Angad too is puzzled at this drama and finally Aakal warns Manveer to stop it and requests Sahiba to stay back.
What more twist and drama is awaited as Sahiba is going to stay back at Brar house this time?
Stay tuned for more exciting updates only on justshowbiz.net