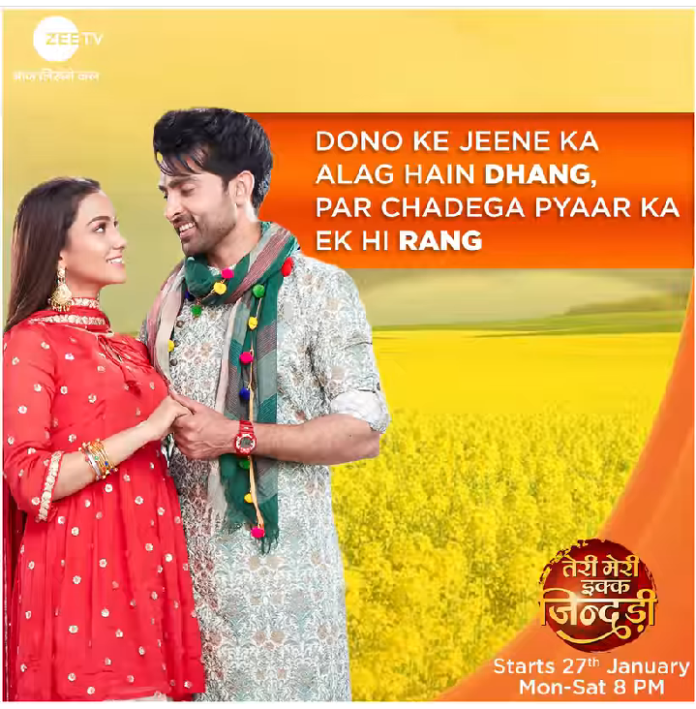 Teri Meri Ikk Jindri Upcoming Story, Spoilers, Latest Gossip , Future Story, Latest News and Upcoming Twist on Justshowbiz.net
Episode starts with Pappu feeling angry after hearing Mahi's words. Seema gives juice to him but she leaves after she hears guests have come. Pappu tells Shalu that his mother in law forgot everything after they got their new jamai.
Pappu gets worried thinking about the upcoming danger. He says now they didnt give him glass but in future they will snatch the glass from him as well. He has to do something. He mixes diamond in juice and thinks Mahi will die after drinking this. He suddenly imagines that his son drinks it and starts coughing. He gets tensed and tries to call doctor but then he realizes he didn't mix the diamond in juice yet. He says somehow this marriage will be canceled for sure.
Jogi feels sad after seeing some ladies are praising Arjun. They say Mahi is really lucky to have him. He is so rich and handsome. Jogi Pappu bump with each other. Seeing Jogi Pappu talks to him sweetly. He says he will use Jogi in order to cancel the marriage. Jogi serves drinks. Rupa gets tensed for Jogi. Biji says he will return. Don't worry.
Arjun asks Mahi that he is not that bad that she is looking upset. Mahi asks Jogi what is he doing? Jogi says I am only helping. Pappu imagines that Jogi loses his balance and the lassi falls on Arjun shoes. Arjun gets angry on Jogi saying he is downmarket and belongs to low class family. Why did they invite him here? Arjun tries to throw Jogi out.
Pappu's dream ends. Pappu tries this trick on Jogi in real and Jogi loses his balance and the lassi glasses fall on carpet. Pappu says you have ruined everything. He gives him handkerchief and tells him to clear the mess saying he did it so its his duty to clean it. Mahi stops Pappu and says he can't insult Jogi like that as he is also guest here.
Mahi's family support Mahi. Jogi says if they think him as a part of their family so what's wrong in it. I will clean everything. Seeing him Biji feels upset. Biji says to Jogi that he can't torture himself like that. Why is he talking like he is doing great. Jogi denies to leave and sees the ritual. Jogi gets teary eyed seeing chunri on Mahi. Mahi looks at him. Mahi's parents also get emotional thinking about Mahi's Vidaai.
Biji insists Jogi to leave from there as she can't see him in pain. Priest comes and sees the kundalis. Jogi was about to leave. Priest says this marriage cant happen as Arjun and Mahi's kundalis don't match at all. Arjun can die within six months after marriage. Everyone gets shocked hearing that. Pappu hides his happiness. Jogi hears it and turns back.