Today, every person wants to stay fit and healthy and if you are in the entertainment business, the need becomes all the more to look good and desirable on-screen. Well one such person is Erica Fernandes. Erica Fernandes is a person with multiple talents. She is an actress, an explorer, a beauty blogger and well a fitness freak. Erica loves hitting gym and the sexy lady loves flaunting her workouts too.
Right now, winning hearts with her portrayal of Prerna Bajaj, Erica with her fit body has raised eyebrows of many people.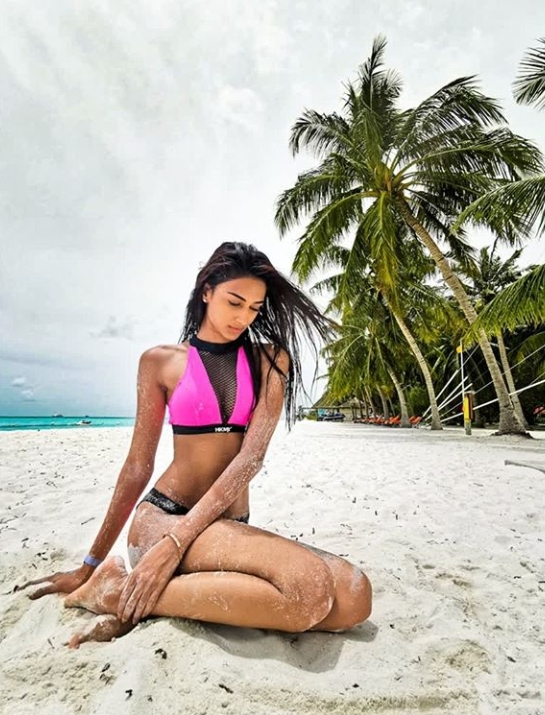 Erica doesn't need a gym set up to carry out her fitness regime. She loves not only being in the confines of gym and gym equipment to exercise. She loves her outdoor regime too.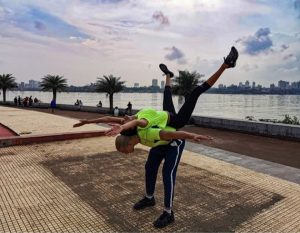 Erica recently decided to challenge herself and posted her workout video where she is seen doing different kind of exercises for her back and muscle flexibility. She posted the video with a caption, "Its time to see what I can do, To test the limits and break through, No right, no wrong, no rules for me"
Erica's fitness routine is all about self care, self love and self time as her hashtags suggest.
Under the guidance of Ritesh Shaiwal, Erica has been getting back into shape and pushing herself to do the harder stuff. Just as she is seen doing here, trying to get on the bar and roll over. Her caption says, 'Stop yourself from stopping yourself."
Erica recently shared a picture of herself with an inspiring quote, 'Give yourself a chance to be a beginner coz no one starts off being excellent."
Erica with her aim and determination is really inspiring her followers to stay fit and active and reminding that no goal is impossible to achieve if you really work towards it.
We can't wait to see more of Erica and her gym fit bod and we hope readers too take inspiration from her and stay fit.