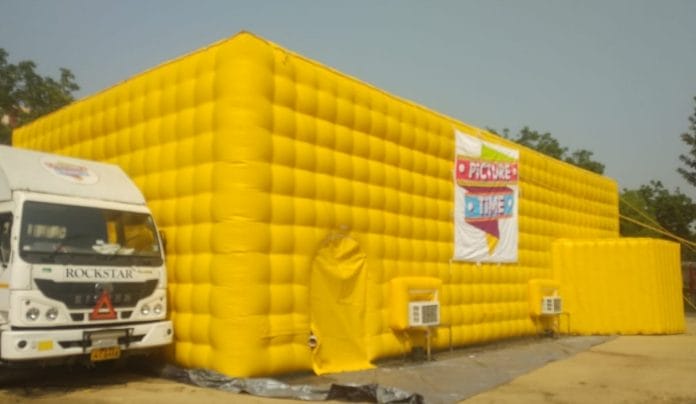 Started by Filmmakers and Dharamshala residents Ritu Sarin and Tenzing Sonam, The Dharamshala International Film Festival (DIFF) now in its eighth year, along with Picture Time Digiplex is all set to host a mixed bag of film screenings, masterclass sessions and invigorating interactions in the foothills of the Himalayas.
A diverse mix of independent features, documentaries, shorts and animation films from India as well as around the world shall be screened in a unique mobile theatre.
 These mobile theatres put up by Picture Time Digiplex, a mobile theatre company that uses these theatres to take films to areas and interiors of India where there are no theatre screens,  are  150 seater equipped with air condition and 5.1 dolby system that give you an experience of watching a film in a high tech theatre. 
This is Picture Time's second year of successful association with Dharamshala International Film Festival.
While Prateek Vats's EEB ALLAY OOO ! (winner of the 2019 India Golden Gateway Award, highly acclaimed at the Mumbai Film Festival) is the opening film at DIFF the festival shall conclude with Gitanjali Rao's BOMBAY ROSE ( winner of the 2019 India Gold Silver Gateway Award). Both the directors will be present.
 Along with showcasing some brilliant cinema DIFF shall also feature an acting workshop by noted actor Adil Hussain. Swiss filmmaker Samuel Weniger and Japanese documentary filmmaker Kazuhiro Soda will enlighten audiences on their enriching sessions on filmmaking.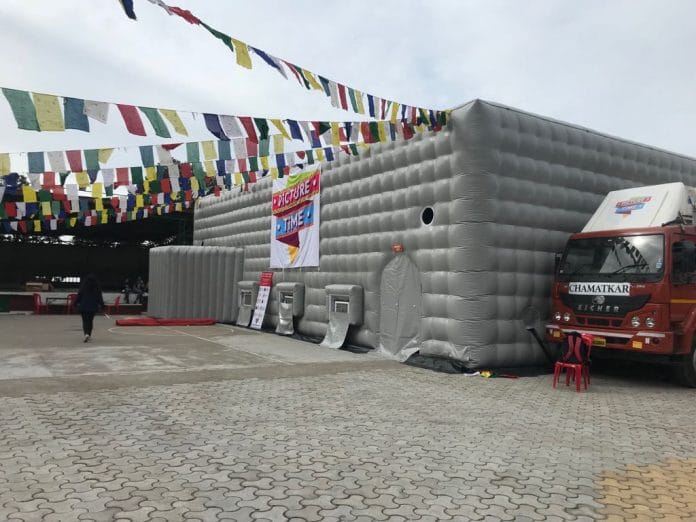 At the festival this year, there are films from all over the world  being played to cater to everyone's taste. While Archana Atul Phadke's ABOUT LOVE, Thomas Heise's HEIMAT IS A SPACE IN TIME, Kavich Neang's LAST NIGHT I SAW YOU SMILING are some of acclaimed Feature documentaries, Picturetime shall also play host to Feature Narratives and lauded Short films.
The 8th edition of DIFF also has a special programme on children's films. Wherein The lineup includes Vinod Kamble's feature film Kastoori which shall also be screened at Picturetime.
 Presented  by White Crane Arts & Media, Dharamshala International Film Festival will be hosted at the Tibetan Institute of Performing Arts (TIPA), McLeod Ganj, Dharamshala from 7-10 November.