Star Plus popular show Kasauti Zindagi Kay is all set to bid the adieu. Fans already missing the show and the show lead ;Anurag and Prerna.
Anurag and Prerna with their power packed performance gained audience attention. And we can't thank Parth Samthaan and Erica Fernandes for giving us the memorable journey of AnuPre. AnuPre's journey in the show was full of emotions. Their love story progressed gradually and made the fans to cherish each moment of Anurag and Prerna. Right from their hilarious first meet, consummation, separation to reunion; Anurag and Prerna made an irreplaceable place in the heart of the fans. Duo will be missed badly! But before the show end let's walk down to the memory lane of Anurag and Prerna's journey in the show. Here, we bring to you top best moments of AnuPre. Read them out below.
Hilarious first meeting of Anurag and Prerna:
First meeting of show lead is always special. Anurag and Prerna met each other in the first episode itself. The duo first meeting cracked all of us.
Prerna's friend Anjali insists her to go and ask Anurag if he like boys. Tensed Prerna asked Anurag the same. Anurag shocked Prerna and confessed that he like boys. He adds she, can tell him which boy she likes else love triangle between them will be formed.  Prerna feels awkward. Anurag smiles on her innocence. This scene has fans heart as AnuPre made them go 'aww' with their cute talk. Also in the same episode Prerna asks Goddess Durga to bring storm in her life as she is bored with her normal life. Anurag at the same time holds Prerna's hand.
Anurag and Prerna consummate their wedding:
Anurag saves Prerna from Naveen. The duo take the shelter in the jungle. Anurag gets closer to Prerna. Prerna says to Anurag that they are doing wrong. Anurag tells to Prerna that within 7 days they are going to get married. Prerna and Anurag consummate before their wedding!
Parth and Erica's chemistry in this scene was burning hot.
AnuPre become parents:
Holding the baby for the first time the way Anurag showered the kiss to Prerna and baby both; the moment was simply adorable.
Anurag did the unthinkable:
To save Prerna from Komolika, Anurag turned the villain of the story. Anurag pushed Prerna from the bridge much to Prerna's surprise. The hate-love story of AnuPre started from there!
Prerna fights back:
After Anurag betrayed Prerna; fierce Prerna was the treat to watch. Anurag too was ready to face Prerna's wrath as he cleared later the reason behind betraying Prerna.
Anurag and Prerna reunites: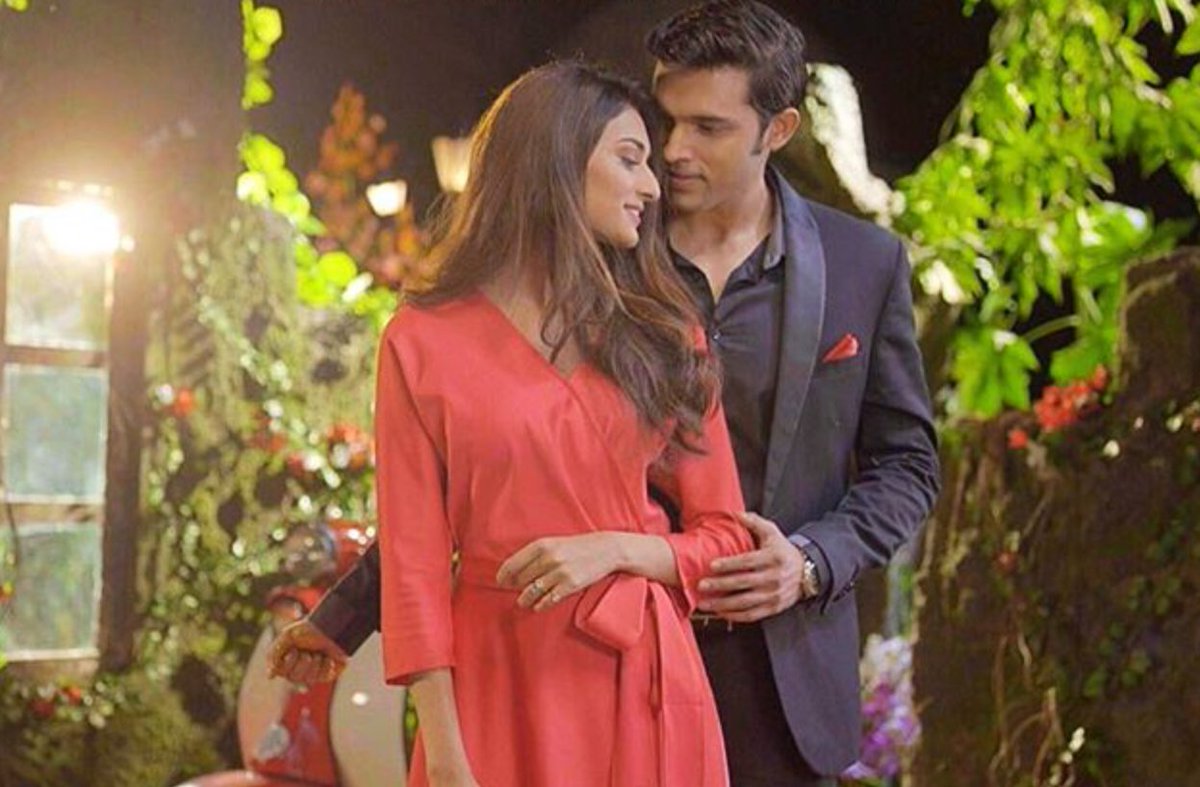 Last but not the least, we all know AnuPre is the end game! The most awaited reunion of Anurag and Prerna might happen in the last episode of the show.
Tell us your favorite Anurag and Prerna's moment from Kasauti Zindagi Kay.
Stay tuned with us for more news, spoilers and latest updates.