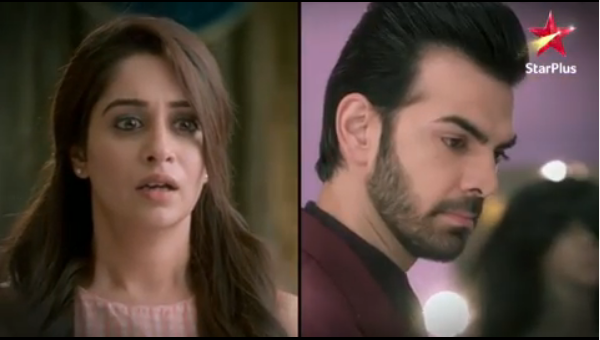 Star Plus show Kahaan Hum Kahaan Tum will witness edge of the seat drama in the upcoming episode with Rohit refusing to listen to Sonakshi.
Sonakshi asks Pari to reveal the truth to Sippy's; as it is the only way they can try to convince Sippy's that they are not at fault. Suman disagrees with Sonakshi. Sona makes her recall the past and will explain her that 4 yrs. back they all were standing on the crossroad same like today. She says if at that time she would had supported the truth than they wouldn't have suffered much.
Now in the upcoming episode will see, Suman will get agree with Sonakshi. Sonakshi will take Pari and Netra to Sippy's mansion to reveal the truth.
Sonakshi and Pari will visit the Sippy's to reveal the truth to them.
Rohit will first refuse to meet Sona. Venna will welcome Sonakshi, Netra and Pari. Rohit will accuse Sona once again. Sonakshi will tell them that Pari was the target but Pooja by mistake suffered because at the end moment Pari exchanged her dress with Pooja. Pari too will reveal whatever she has done but an infuriated Rohit once again berates Sonakshi in front of all.
What next happens in Kahaan Hum Kahaan Tum will be interesting to watch.
Well, it seems the love story of Rohit and Sonakshi will start soon after so much of drama. Actor Karan V Grover who plays the character of Dr. Rohit Sippy in the show has posted a video where Sonakshi and Rohit is seen standing in the rain. So, id this the beginning of their love story or there will be some more twists and turns, shoot your comments on the same.
 To know more keep watching the show mon-fri at 9pm on Star Plus.
For full written update of tonight episode stay tuned with us.