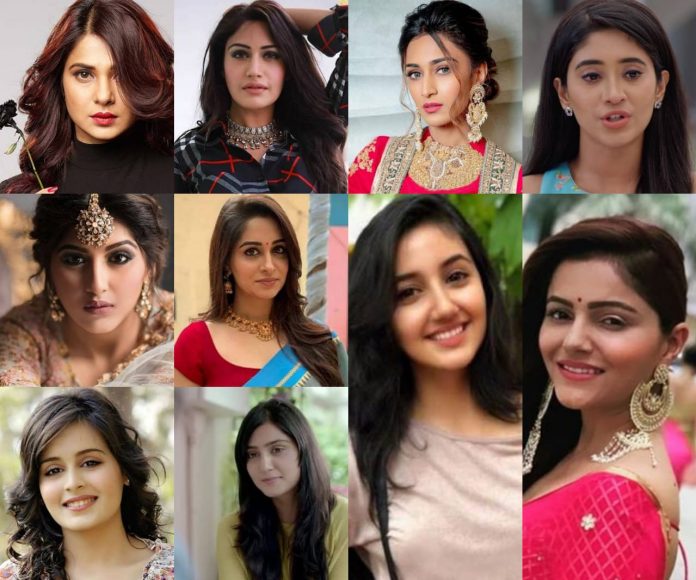 Indian Television shows are 'Female Centric'.
Earlier too shows were 'female centric'. But they were portrayed weak and gutless to raise the voice against the right.
 Now with the change of time female leads of any shows are shown stronger, confident and courageous to fight back for the right. Female characters of today's shows are way smarter, bold and modern. They know how to deal with any situations independently. So here we are listing out 10 strong female characters of ITV.
Jennifer Winget (Maya JaiSingh):
She has played Maya Malhotra too and now gracing the screen as Maya Jai Singh in Beyhadh 2. Jennifer's both the played characters are bold and hot enough to win everyone's heart. 
Surbhi Chandana (Dr. Ishani):
After playing solid character 'Annika Trivedi'; Surbhi impressed the audiences as Dr Ishani. Ishani is daring and confident female lead of ITV who with utmost confidence deals with any situations.
Nimrat Kaur Ahluwalia ( Meher Dhillion):
She is the ultra strong female lead of ITV. Show Choti Sarrdaarni is ruling heart of the audiences along with the TRP chart. And Nimrat Kaur who plays the character of Meher Dhillon is another reason for the success of the show. Her flawless performance in the series is mind blowing.
Erica Fernandes ( Prerna Sharma):
Prerna is another strong character of ITV. She from the beginning is seen fighting against Komolika to protect her family from her. Erica Fernandes is wonderfully bringing life to the character.
Dipika Kakkar Ibrahim ( Sonakshi Rastogi):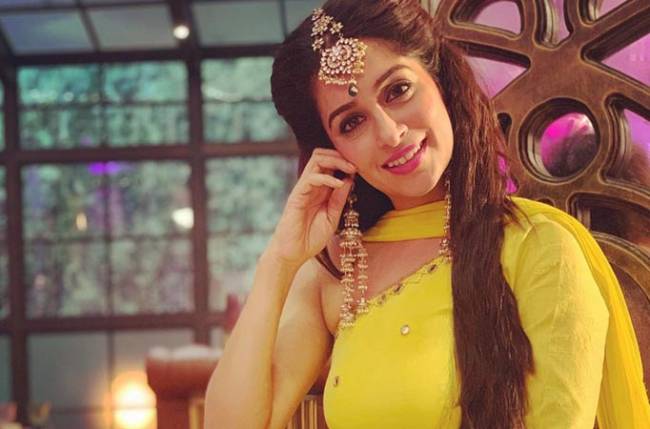 Actress Dipika Kakkar is playing Sonakshi Rastogi; who is reflecting today's era girl. Sonakshi is independent and successful. Not for once Sonakshi was shown weak or dependent on her husband. She is the absolute portrayal of strong female. And Dipika played it extraordinarily well in Kahaan Hum Kahaan Tum.
Rhea Sharma (Mishti):
Without any doubt she is setting major goals for today's woman. She is sensible, mature and courageous enough to give the befitting reply no matter its Kuhu or Meenakshi. Rhea Sharma is a great choice by the makers to play Mishti as she is truly nailing it in Yeh Rishtey Hain Pyaar Ke.
Shivangi Joshi (Naira Goenka):
The show itself revolves around to raise the voice against social issues. Yeh Rishta Kya Kehlata Hai main theme is to break the certain stereotypes that also include molestation and harassment. Current track is revolving around the molestation case. And the way Naira is courageously fighting against her own family so that Trisha can get the justice is highly appreciable. Shivangi's performance is as usual amazing.
Ashnoor Kaur (Mini):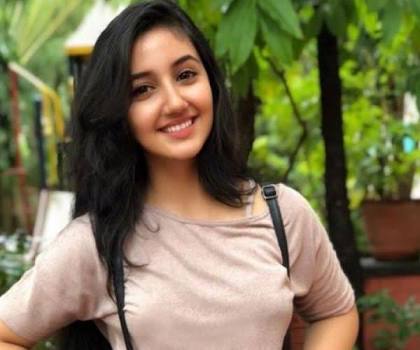 Show Patiala Babes lead Mini is incredible. Mini is setting some major goals. The way at her age she is managing restaurant, dealing with her inner fix and trying her best to do good upbringing of her sister Arya is marvelous. She is indeed one of the strong female of ITV. Ashnoor as Minie deserves all the praises.
Anjali Tatrari ( Niya Sharma) :
Mere Dad Ki Dulhan is too one of the fresh concept show. Daughter is looking for a perfect match for her father. Anjali Tatrari as Niya is performing great.
Rubina Dilaik (Saumya Harman Singh):
In spite being a transgender Saumya fought against the society and impressed the audiences. She single handily protected Heer. And without any refusal none can match the perfection level of Rubina Dilaik.
Keep visiting us for more!