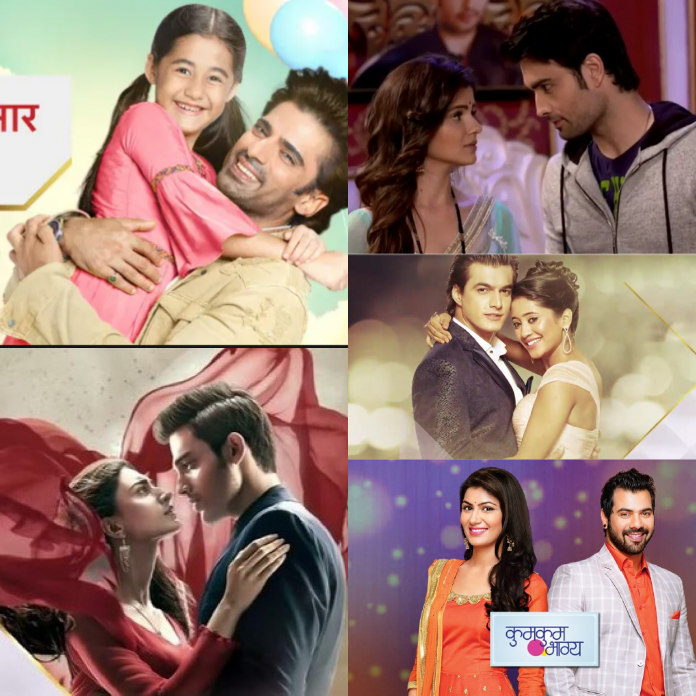 With every changing week Indian Television shows brings new twists and high voltage dramas in the shows to carry the story forward with new excitements and thrill. Every week the story of our favorite show takes a new turn and story of the serial progresses.
So without wasting any more time let's take a ride to our favorite shows who is going to show high voltage drama and twists in their upcoming episodes.
KASAUTI ZINDAGI KAY-2
The star plus daily soap KZK-2 is soon going show a high voltage drama in the upcoming episodes. So far in the story Komolika has conspired against Anurag and Prerna and as a result she got succeeded in her mission of marrying Anurag.
After this marriage news Prerna got hurt and decided to break all her relationship with Anurag. Now in the upcoming episode, Prerna will bring a twist in the show. She will soon reenter into Anurag and Komolika's life to take revenge from the both. She will make her entry in the Basu house claiming herself as a first wife of Anurag which will shock the whole Basu family along with Komolika and Anurag. It will be interesting to watch what more has been stored after Prerna enters Basu family.
KULFI KUMAR BAJEWALE
This musical show of Star Plus has recently shown a high voltage drama as finally Sikander Singh Gill got to know that Kulfi is his and Nimrat's daughter. Now further in the story will see after Sikander realizes the truth and he will go to meet Kulfi at the boarding school to bring her back; the staff of the school will tell him that Kulfi didn't took admission in their which will shock Sikander. Where is Kulfi and how Sikander will reach to her will be interesting to watch? Keep watching Kulfi Kumar Bajewale.
YEH RISHATA KYA KEHLATA HAI
Star Plus longest running show will soon see a new entry in the form of Rishabh who is a childhood friend of Naira. He will spice up Kartik and Naira life more after he starts developing feelings for Naira.
SHAKTI ASTITVA KE EHASAS KI
After showing the beautiful Singapore special episodes that focused how Harman and Saumya finally got back their child the story of this colors TV popular show will soon take a major turn. As per the new promo Saumya is a Tran-gender; that truth will come in front of the society which was hidden since the beginning of the show. It will be interesting to watch what Harman and Saumya will do next after her identity truth revelation.
KUMKUM BHAGYA
This Zee TV longest running show that revolves around the love story of Abhi and Pragya will show a high voltage drama in the upcoming episodes. As per the current episode Nikhil has kidnapped Kaira the daughter of Abhi and Pragya. Now further in the story how Abhi and Pragya will save their daughter from Nikhil who has planned to kill Kaira after taking money will be interesting to watch in the coming week.
So fans hook to your favorite serial and don't miss watching them as they are going to show some high voltage drama to carry the story ahead!