Indian daily soaps never disappoint the fans when it comes to romance. The romantic scenes in the show equally make us blush and such moments stay in our heart forever. Here's is a list of top current romantic scenes which makes us to watch it over and over.
Meher and Sarabjeet consummate their marriage: Choti Saardaarni
Colors TV top show 'Choti Sarrdaarni' is currently witnessing 'Mehrab' moments. The long wait of the fans is over as finally Meher and Sarab has fallen in love with each other. The duo shares their past to each other and decided to move on in their life.
Sarab romantically holds Meher from behind. Meher turns towards Sarab. Sarab tries to get closer to Meher. Meher resists. Later, Meher herself pulls Sarab towards her and Mehrab finally consummate their marriage. The whole sequence was beautiful like never before!
Vansh romantic shock for Riddhima to stop her hiccups: Ishq Mein Marjawan
This scene looked simple but for RiAnsh fans it was romantic and sensual. Riddhima's hiccups don't stop. Vansh turns her around and hold her romantically. He removes her hair and tries to kiss her. Riddham closes her eye. Later, Vansh reveals he was just trying to help her so that her hiccup stops.
Mishti and Abir consummate their marriage: Yeh Rishtey Hain Pyaar Ke
Abir desires to start the family with Mishti. Mishti to fulfill Abir's wish gets ready too. She decorates the room with red-heart balloons. Mishbir gets lost into each other. Song 'ek dil hai' made the sequence more romantic. Abir cuddle Mishti and Mishbir united forever!
Kartik and Naira gets romantic: Yeh Rishta Kya Khelata Hai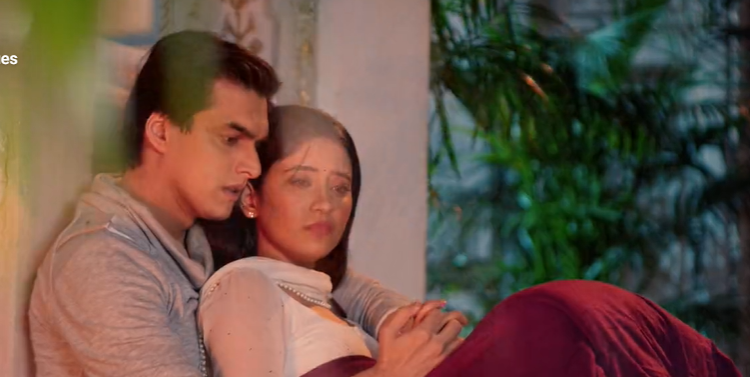 Kaira of Yeh Rishta Kya Kehlata Hai is evergreen romantic couple. Naira and Kartik has already shared uncountable romantic moments which we watch over and over. But the most recent one was romantic and melted the screen. Naira gets upset with Kartik when he accused because of her his father is suffering. Later, Kartik realizes his mistake and goes to pacify Naira. Naira and Kartik gets romantic and shares a close moment. Song 'Lag Ja Gale' plays in the background.
When Karan stopped Preeta's heart beat: kundali Bhagya
video credit to the uploader!
Famously known as 'Preenan'; Preeta and Karan's romantic moment freezes the screen. Duo never fails to blush us. Karan tries to get closer to Preeta and she blushes away.
So these are top 5 moments that we love to watch on loop. Choose your favorite.
Stay tuned with us for more news, spoilers and latest updates.