There was no ounce of doubt that television is full of raw talent and good looks.
One can't deny the fact TV giving good actors and proformas to Bollywood these days. The new year 2020 has begun and ardent fans of various popular actors waiting for their favourite to make a comeback on screen.
There is one actor who is topping the list of most awaited comebacks of 2020 is the heartthrob and the man who taught audiences "Kis Desh Me Hai Mera Dil" and how to love your " Humsafars" "bepannah" so that she can become your "Dharampatni" and feels "Saubhagyabati Bhava". Ok let's not exaggerated it much more, we are talking about one of the most handsome faces of television, "Harshad Chopda".

Harshad was last seen in Colors popular show "Bepannah" as Aditya Hooda and chemistry with Jennifer Winget was appreciated by many. Harshad is one of the most loved names and appreciated actor of Indian television. There are so many shows which can be named and presented as a proof of his excellency and world class craft that displays on screen. Starting from a shop called Mamta in the year of 2006 as Karan Srivastava to Aditya hooda of bepanah in the year of 2018. His first claim to fame show was "Kis Desh Mein Hai meraa Dil"on Star Plus. He played the character of Prem Juneja in the show, opposite actor Aditi Gupta.
The show made him a household name also the actor grabs a lot of awards and appreciation for playing the role with utmost perfection. The story and the legacy of this 34 year old actor doesn't end here. Post Kis Desh Mein Hai meraa Dil the actor did some back to back projects on television. Starting from "Dharampatni" on NDTV Imagine, Raghav in "Saubhagyabati Bhava", Anurag in "Tere liye",Sahir in "Humsafars" etc. He took a break from television after this show and in the year of 2017 the actor was ready to make his Bollywood debut " End of 2016″ with an actor. Will this show didn't run for long but no matter what his performance in the show was appreciated enough by the.
With Bepannah in the year of 2018, Harshad claims back his position and appreciation for him from the audiences. The character of Aditya Hooda and the couple of him and Jennifer becomes viral and favourite of many people in a short period of time. The actor also won various awards for his brilliant portrayal of Aditya Hooda and recently he was seen visiting Thailand to meet his fans, at the same time he also felt the immense love, appreciation and wishes are much overwhelming for him as all these are happening to him all of a sudden. Besides being a good actor Harshad is also a very good gym freak and pet lover. Harshad is not only a very brilliant actor but his presence on screen and his voice while delivering the dialogue is what we call magical.
Today this actor completed a whole some journey of 14 years in the television industry and give back to back popular and various content-based show is something very difficult to do. However his talent and his order didn't let anybody down ever. He is a person is a very introverts one but as an individual with friends he opens up to the best. We are still not sure when and how they sakta is planning to make a comeback on the TV screen. However, we all want to see this talented person on our screens again. The actor is currently enjoying his holidays and suddenly for the sake of his fans and admirers he has become a little bit of regular on the social media networking sites.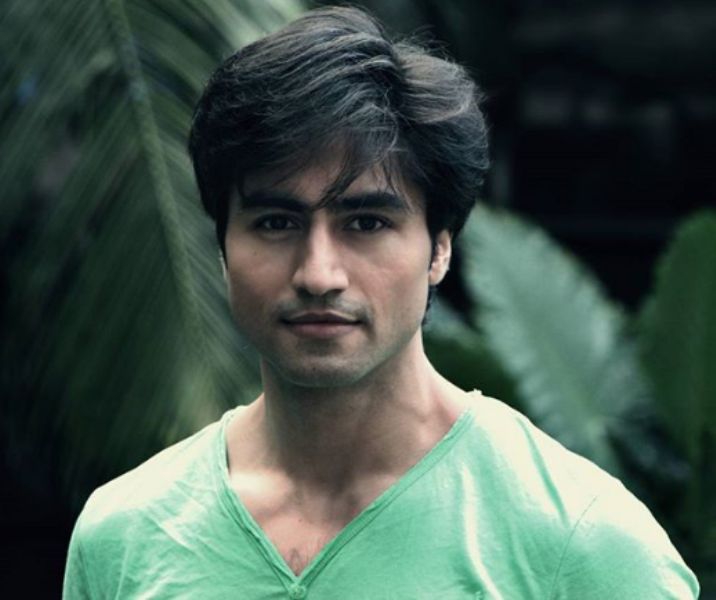 After getting a variety full surprise from him during all these years, we just hope that his comeback has become as successful as he is. A small petition to Mr. Chopra himself so that we can have the happiness of seeing talented people ruling the screen and the TRP chart once again. We wish Mr Chopra all the best for his future endeavours.
Hope to see him back on the sets all active and real soon now. for more such interesting updates about your favourite actors and show keep following this place.