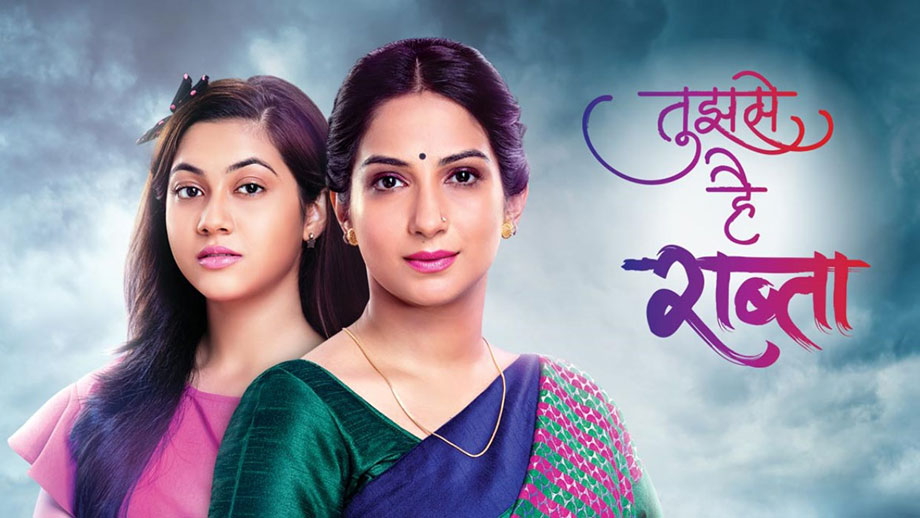 Tujhse Hai Raabta Upcoming Story, Spoilers, Latest Gossip, Future Story, Latest News and Upcoming Twist, on Justhowbiz.net
The episode starts with Yashwant threatens to harm Kalyani so Malhar drops his Gun. Kalyani says kill me but tell about Moksh so Malhar ji will get him. Yashwant asks her to shut up and takes Kalyani with him. Goons surrounds others. Kalyani begs him to tell Moksh details. Yashwant says pray to God to save you from myself and he tries to burn her but some kid in Durga avatar stops him with her Trishul. Both gets shocked and than that girl leaves from that place. Police reaches to that but Yashwant leaves in car throwing Kalyani. Malhar asks police to handle goons. Kalyani sends police jeep to follow the Yashwant car.
Malhar and Anupriya comes near Kalyani and thanks lord for saving her. Kalyani leg got injured and says that hope Police caught Yashwant. Malhar goes to catch Yashwant. Anupriya asks how Yashwant left her. Kalyani says she protected me reminscing that Girl in goddess attire.
Kalyani on call asks police to hire special team to caught Yashwant saying he Can only make her reach to Moksh. Anupriya call Kalyani near Mandir and asks her to take Devi Maa blessings. Kalyani prays to Devi Maa. Anupriya says Moksh will reach you soon and than she says about Maa brahmacharini story of 2nd day. Same goddess avatar girl reaches to Kalyani house with Hundi, Pallavi scolds her and makes her leave from that place but that girl hides behind pillar. Pallavi sees flower person and he asks for water than Pallavi goes inside.
Than girl in Goddess avatar enters in flower basket and covers herself with flowers. Kalyani prays Maa to make her Moksh reach to her. Flower from lord photo fell down. Kalyani feels something and goes near window side. Pallavi gives water to flower person and asks him to place the flowers inside. Flowers guy can't lift that basket than Kalyani helps him and takes that basket placing it on her head, it's revealed how once Moksh missed from home in flower basket.
Kalyani places the basket inside and leaves than that girl in Goddess avatar comes out from that basket. Kalyani sees her back and asks who's she. Girl turns and says you're the same aunty who I saved yesterday from Gunda right. Kalyani realises she is the girl and how can she do it. Girl says she can handle that type of goons easily. Kalyani asks why she came in Flower basket. That girl says one Aunty scolded me when I asked for Donation so I reach here thinking I may get Chanda from other one.
Kalyani says what if I'm like previous aunty. That girl says you're good plus I saved your life so you must give me donation and she sits in swing. Kalyani asks what she di with donations. Girl brings her pot and Trishul and says one uncle asked me to get good donations so I can be part of their play (Drama) and I'm great actor and she acts like beggar. Kalyani thinks what's in this child! Why I got tears seeing her pain wali dialogue. That girl wipes her tears and says don't cry if you don't have money, I will get money from other place and she tries to give money to Kalyani that she collected. Kalyani stops her and gives her more money.
Girl feels happy and kisses Kalyani saying she will get the role in play. Pallavi says glad flowers reached and hearing her voice that girl hides behind the swing. Kalyani covers her with her dress. That small girl leaves from home after saying bye to Kalyani and while leaving she throws the bin. Kalyani thinks why I feel connection with this girl and places papers in bin and than notices Anupriya exam paper which indicates that she is failed.