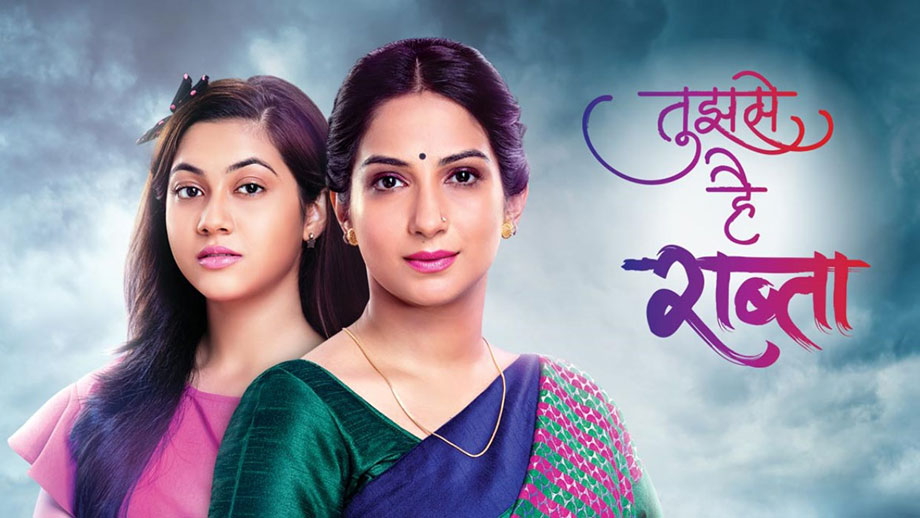 Payega Upcoming Story, Spoilers, Latest Gossip, Future Story, Latest News and Upcoming Twist, on Justhowbiz.net
Episode starts with judges praises the performance, Mukku feels happy and goes to inform her street people. Kalyani asks organizers to take Mukku part of their drama. Organizer recognizes Kalyani is new Dm. Kalyani shows them Moksh pic and enquires if he saw him. They says don't know. Kalyani thinks why she feels Moksh is near her.
Mukku goes to home and inform to her Amma that she got heroine role in drama. Amma scolds her for not removing blue color and she rubs her with scrub which irritates Mukku skin. Mukku says she won't repeat this mistake m someone knocks the door. Amma notices it's Malhar from window and asks Mukku to hide and than she opens the door. Pawar says they are police. She asks what they want. Malhar asks did you saw this person.
Amma says no, Malhar says he is escaped from us and if you saw him inform us because he is dangerous. She thinks she won't let Malhar and Kalyani reach near Mukku and than she calls Mukku and asks her to wash her body. Mukku hugs her and says don't get angry because you won't look good in angry mood. Amma scolds her and says I'm not your Aayi to hug me everytime. Mukku asks about her Mom. Amma says your mom is Sankat. Mukku thinks her Mom name is Santak and think to search her Mom.
Sarthak says can we go. Anupriya says let her meet Kalyani once. Sarthak says Kalyani won't come anytime soon because she went to search Malhar son and she is forgetting the fact that Moksh will stay with Malhar because he is Rane and Kalyani can't understand this fact. Pallavi says who will do household work if Anupriya leaves from home. Aaosaheb says she is tensed thinking Kalyani to leave behind her and than Aaosaheb asks Sarthak to stay at their place. Sarthak says