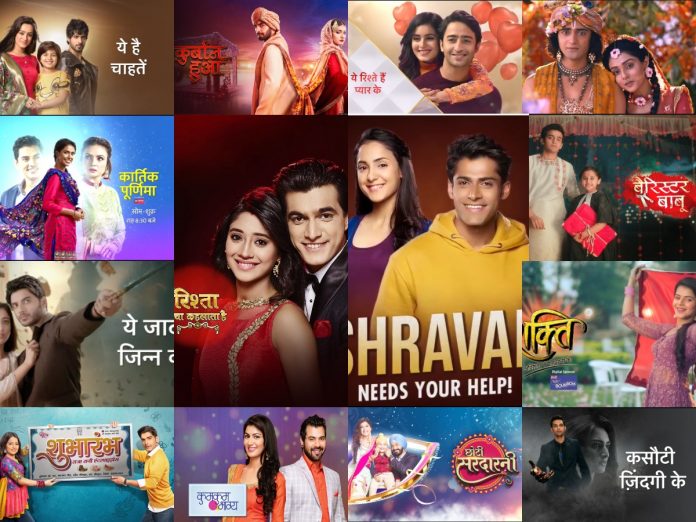 Camera On and Action to be heard again on the sets as shoots to resume expectedly from the first week of June!
Producers Guild of India recently took it's twitter handle and thanked CM of Maharashtra for considering requests from TV and Film industry to resume work safely under the safe environment.
"Thank you @CMOMaharashtra for considering requests from the Film & TV industry to resume work safely. In the link below are the Guild's recommended SOPs, to be instituted whenever we are granted permission to resume production activities."
Along with the tweet the Producer Guild has also attached safety measures that strictly needed to be followed on the sets. Take a look below!
Using of handwash, sanitizers and mask is mandatory for everyone on entry, exist and during the shoot.
Each crew member will be provided with the triple layer medical mask and gloves which will be mandatory to wear during the entire shoot.
Handshakes, Hugs and Kisses will be strictly avoided to continue maintaining social distancing
Designated people will only be allowed to open the doors if any.
Three types of sanitizers will be provided to use them appropriately: Hand Sanitizer, Surface Sanitizer and Space Sanitizer.
Two or more meters of distance between the colleagues to be maintained.
Edible items used in scenes in which the actor has to consume either a beverage or food must be handled in a hygienic manner.
Crew, artists & participants will be called at-least 45 mins prior to shoot to ensure thorough implementation of safety precautions.
Do not leave used masks unattended and dispose them off in the bins provided on location.
All in-house office housekeeping staff hired directly or through third party vendors to have mandatory Covid-19 sanitizing / cleaning courses and certified training done.
Precautions to be taken about maintaining proper distance between various people on shooting location so that any containment of virus through close contact is avoided.
Create floor markings on the locations for everyone to stand so the people maintain social distancing in a systematic manner.
It is advisable to give priority to portable chairs over standard benches.
Producer of Guild has also asked to practice work from home.
Encourage a work-from-home strategy where possible. Anyone who can work remotely must be allowed to do so, on rotational basis. People over the age of 60, or with co-morbidities and health issues to work from home.
Proper training about precautions to be taken during the shoot to be given to all involved in the shoot. Carry out a drill every day with entire staff regarding precautions so that it becomes a habit.
So these are the few major guidelines released before resuming the shoot of TV and Film. Also it has been advised the people age 60 or more should stay back at their home for at least 3 months and more.
Stay safe at home and keep visiting us for more news, spoilers and latest updates.