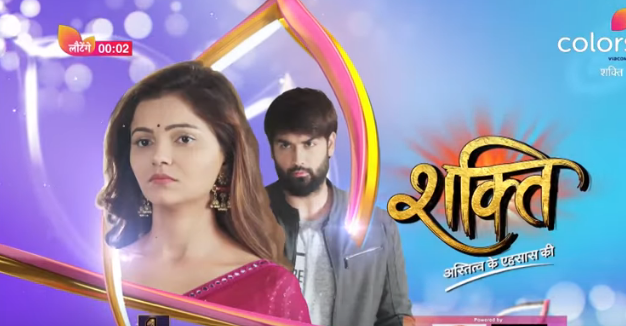 Today's episode opens with Harman saying if Haldi is done than he can go for bath. Shanno says yes. Harman asks Preeto to call the guests for each of his functions. Vedant says Harman wants to specially invite him and Saumya but indirectly called them.
Chameli asks the priest to tell them the truth. His truth will save two life's. Priest repeatedly says he is telling the truth. He asks them to leave him. Mallika directs Chameli and Chameli calls someone and sacres Priest. Priest reveals them that Vedant and Suamya's marriage is fake. Mallika decides to bring the truth in front of all.
At Vedant's house Saumya cries. She takes Soham and talks with him. She tells him that she too put the Haldi to Harman. Saumya cries and tells him that they are alone from todays. She pours her heart out to Soham. Mr, Bansal hears her.
Mallika and Chameli runs to Singh house. Vedant sees them.
Harman wipes his Haldi in anger. Preeto and Mahi comes. Preeto says to Harman that the long he will keep the haldi the more the relation will be stronger. Harman says if these words are true than she wouldn't have been planning for his marriage. Preet ask him to forget everything and move on in his life. Harman ask to Preeto did she tell her everything about his past. Preeto says Saumya herself has handover his future in Mahi's hand. She shows Saumya's mangalsutra. Harman goes from there.
Mallika runs towards the house but before she knocks Vedant holds her hand. Mallika says to vedant that he is a bad soul. She says she will bring his truth in front of all. Vedant says whatever happened between him and Saumya, Saumya agrees by herself. Mallika says he would have trapped her. She asks him to leave her hand. Vedant asks his men to take them away.
Mahi picks up Harman's haldi. Preeto comes and says to Mahi that no one could have been a perfect partner except her for Harman. She asks Mahi to fill the gap in Harman's life. Mahi says she will try her best. Preeto blesses her.
Vedant's men take Mallika and Chameli to the room. Vedant comes and says no one will trouble them. He asks them till Harman's marriage they can't move out from this room. Mallika says to Vedant that he can't hide the truth for long, as apart from them other kinner's too know his truth. Vedant goes away and locks the room.
Vedant recalls Mallika's word and calls Preeto. He alerts Preeto and says to keep an eye on the daughters of her house. Preeto turns and looks at Raavi and Sindhu and thinks something.
Kareena and other kinners looks for Mallika and
Saumya thinks of the haldi's incident. Mr. Bansal comes and asks why she is sad. He says may be Harman's marriage is affecting her. He says he will ask Vedant not to take her for Harman's function. Saumya says in love one gulps poison and she has just to see Harman's marriage. Vedant comes from behind and says Saumya is strong. He further says if she will watch Harman's wedding than it will be easy for her move on in life.
Sindhu gets a call from someone and the person asks about Mallika and Chameli. Preeto comes from behind and hears her talk. Sindhu sees her and gets scared. Preeto takes her mobile and says she will return it after Harman's marriage. Harak too comes and asks Sindhu not to act smart till the marriage happens.
Palak calls Harman and talks with him about the Mehendi. Harman says whatever they like can do. Palak says she will put the call on conference with Saumya. Harman gets shocked. Palak calls Saumya and talks with her.
Mehendi ceremony begins. Saumya and Vedant too comes. Shanno taunts Saumya. Palak asks Saumya to write Harman's name on Palak's hand.  Saumya writes his name on Mahi's hand. Harman looks at Saumya. Saumya cries. (Episode Ends)
Next week: Singh family dances on Harman's engagement. Preeto ask Saumya to dance. Saumya dances.