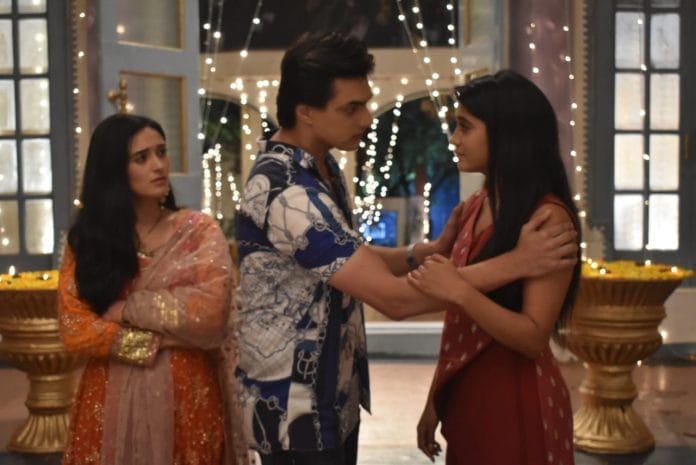 Vedika has entered the Goenka Villa. She is back to create lot of drama. Kaira came close while she was gone but now after her arrival lot of twists are sure to come.
There are many questions which have no answers right now. Will Kairav again start hating Kartik(played by Mohsin Khan)? Will Vedika (played by Pankhuri Awasthy) make Kairav and Naira (played by Shivangi Joshi) leave for Goa?
Here in the pictures we can see a bandage on Naira's head. What does that indicate? Will Naira face some accident?
Earlier we have seen that Vedika gave a warning to Naira to stay away from Kartik. How will Vedika separate Kaira this time or will she stop trying and leave? 
All this high voltage drama will be very interesting  to watch.
 Keep following us to know , what will be the result of Vedika's entry on Kaira's relation.