Vivian Dsena and Rubina Dilaik as Harman and Saumya gave beautiful memories to cherish.

Fans loved and accepted Harman and Saumya's special bond but now as you all are aware that show Shakti Astitva ke Ehsaas ki took 5 years leap and now you won't be able to see your beloved couple again on-screen ever because Harman aka Vivian Dsena quit the show.

So, today will take you down to the memory lane of few Vivian Dsena and Rubina Dilaik's best moments as HAYA! Check out below.
1:- Harman and Saumya's first hug:
None of the HAYA fan's can forget Haya first hug. After Saumya lost her mother Harman goes against his family and brought Saumya home. A scared Saumya hugs Harman and didn't allow him to leave her.
Vivian Dsena and Rubina Dilaik's this flawless performance made eyes to fix on them.
2 Harman- Saumya white wedding : Haya's dreamy white wedding was one of the best Haya moment. Agree or Not?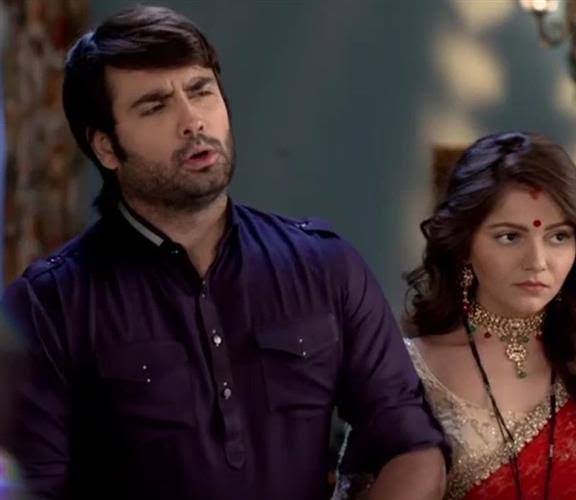 3:- Harman Saumya first Karvachauth:– Haya's first Karvachauth together melts many heart seeing Harman's gesture where he bows down to touch Saumya's feet, because he believe in equality. Aww..isn't it heart melting. Well, yes it is!
4:- Harman Saumya's sizzling dance:
Harman loves to dance with Saumya and he does not need any music when she is around but Haya's 'Shikdum' performance was lit!
Rubina Dilaik has herself choreographed this dance for Harman and Saumya.
5:- Harman Saumya's forehead kiss: Uncountable hand and forehead kisses Haya shared in these three years but for us the sweetest of all was the forehead kiss Haya shared soon after their white wedding and wished happy new year to each other.

So these are few Haya memorable moments and we would like to hear your favorite Haya moments. Shoot your comments with pictures.
How much you are missing Haya do let us know.
Stay tuned with us for more news, spoilers and latest updates.