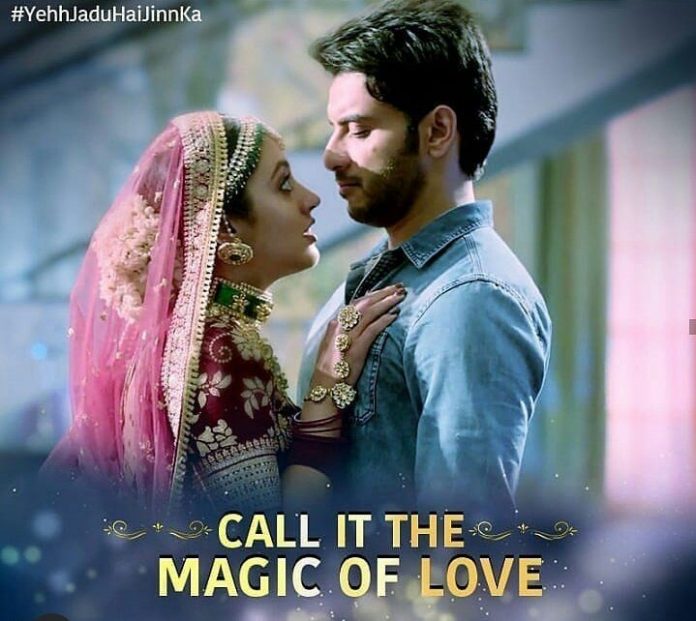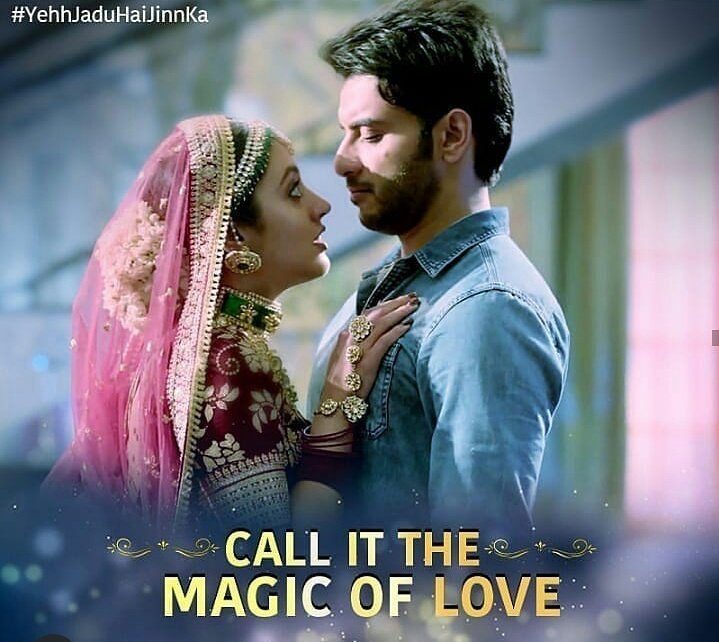 Yehh Jadu Hai Jinn Ka is been attention gainer right from the inception of show. With bundle of talent Vikram Singh Chauhan as Aman Junaid Kahn and a fresh innocent face of Aditi Sharma as Roshni, the show brings the reminisce of childhood fairytale, Beauty and the Beast and Allahdin combined together in an Indian version. The show not only is liked by masses but in just around two months has dethroned Yeh Rishta Kya Kehlata Hai and Kumkum Bhagya who were in first spot since ages.  So, let's check out what makes Yehh Jadu Hai Jinn Ka, a TRP breaker show in just two months. 
Presentation:
The show is presented as a fairytale in a unique way. Normally, on screens, viewers either watch mythos or supernatural when it comes to beyond human story lines but this show has a certain good feeling without any divine interventions. There is a beast Aman and there is angel Roshni and its their impossible love story with Jinn as common enemy. Never in ITV history, such stories are treated with a Hollywood fairy style which this show offers. It's a feel good kind of show. 
Performances:
Hands down for Vikram Singh Chauhan as he excels in whatever character he performs. He is impeccable as a human beast who is half human and half beast. His eyes are not only cute but full of expressions. Just a show old Aditi Sharma is a perfect fit as an innocent angel. She is still fresh which makes unattach with any kind prejudged characterization and her innocence act is just making viewers fall in love with her over and over again. 
Chemistry of leads:
Chemistry between Vikram and Aditi on-screen makes them adorable, yet viewers sympathize with the characters. Together they  make a cute couple on-screen. This happens because off-screen they are buddies and have huge respect for each other's work and commitment. 
Element of humour:
Despite of really serious tasks, the makers never fail to add element of humour in the show which makes it an entertaining watch. Whether it's Baazigar dance, Chotu's innocent chat, Roshni's blabber or Aman's Shahrukh imitation, they all have been successful to bring smile to watchers of show. 
Subtle Magic with correct expressions:
Magic is subtle and makes viewers feel good. The background score is very different, the characters have expressions to the point, their getups are subtle and rarely scenes appears melodramatic. Arguments are shown as in a family having difference of opinions and more important gradual or fast, all characters show strength and growth. 
For more such writeups, keep reading this space. Until then, Let's Get Buzzing!!