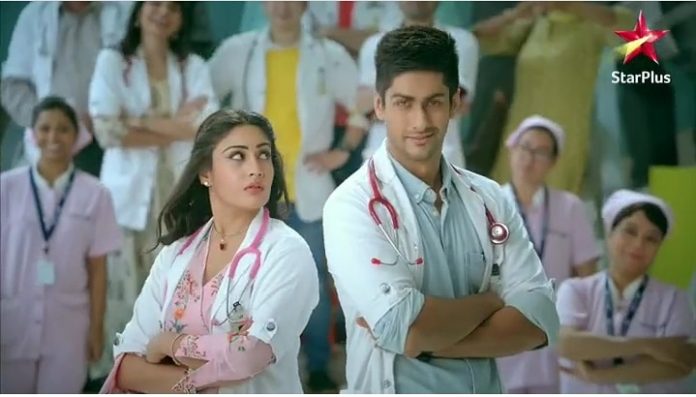 Generally, the articles written on any show reveals what to expect or the concept related to the show. Contrarily, Just ShowBiz is taking a different call. We pen down about few concepts which is a no-no (partially strict) for the makers of Sanjivani 2. 
No Kitchen Politics: 
It will look very odd if doctors get indulge in kitchen politics like who have added salt to halwa, dal have no ghee or why rice is half cooked etc. etc. Also, white coats are regarded for saving lives so if they add poison in any food, it would be so unethical. Isn't it? So makers, we are guessing we will not get high melodrama of kitchen. Gonna miss it. Oh!! we will miss the oiling of the stairs to make someone slip from them. Damn!!
Resurrection: 
This is the most favourite of all the concepts for almost every show. One person is dead and after a leap comes back and whole life gets twisty. (As if there were less twists before 😉 ) However, once a doctor like Dr. Ishani or Dr. Sid declare someone dead, it will be scientifically proven that the person has become a corpse. To resurrect would be a God's creation or Devil's from horror shows. Nah, Sanjivani 2 makers can't do that. Can they? 
Animals are not allowed: 
A hospital like Sanjivani won't allow animals to come to hospital because of hygiene. So, all Ikchadari Naagins, Bichoos, Chipkalis, Chamgadads, Chachoondars etc will not be allowed on Dr. Shashank orders. Such a inhumane show. PETA is going to sue them for sure for creating obstruction in environment's natural methods. Hope, they understand the need for cleanliness in the hospital. 
No Bhootanis, Chudails and Daayans (including male versions):
Doctors profession is all about science. If any supernatural creatures roam in corridors, instead of getting afraid, doctors will capture them and start running few tests. The result might shock supernatural creatures. Then they prescribe them some distasteful medicine and ask them to eat only Khichdi. OMG!! that means they cannot suck blood. And Khichdi? Who eats khichdi? Even humans don't eat nowadays. So, obviously they are will not roam in corridors of hospital to avoid treatment. 
Jewelries and expensive accessories will be missed:
Ladies in Indian shows know all about beautiful jewelries, heavy makeup along with bold bindis, heavy banarasi sarees, expensive accessories and designer outfits.  But a lady doctor cannot operate if she wears all this. If any ring slips and goes into open stomach during operation, patient is gone forever. Oops!! So, all lady doctors will avoid these. Fashion frenzy viewers going to miss that for sure. 
Feel free to add your inputs. We would love to read what we have missed. Might take a note of it to make another post of the same. Till then, wait for Sanjivani 2. It's just about time, you see. 🙂
Note: This is a fun post. We are not mocking at any shows which is unique in their special ways. Fans of those shows please understand this. 
Let's Get Bizzin!!