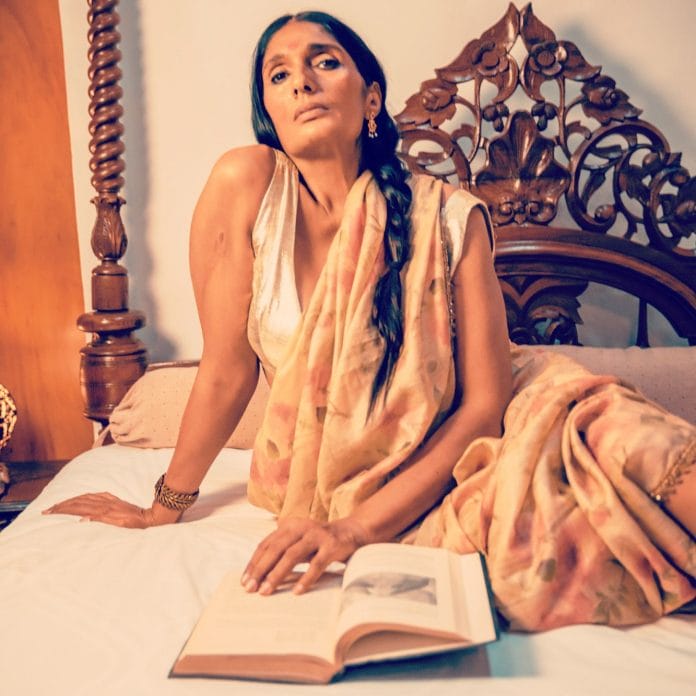 Actress Anu Aggarwal who made headlines with superhit Aashiqui is a woman of substance who has a strong viewpoint and also runs Anu Aggarwal foundation. Speaking on the occasion of Gandhi Jayanti she says, "MK Gandhi expanded as Mohandas Karamchand Gandhi, is reverentially described as the father of India. With a fitting leadership to the freedom struggle in India, Gandhi played a pivotal role in securing freedom for India from oppressive British rule. I feel today l, being recognized for leadership of running my foundation by Forbes, etc is proof enough, I am leading but only my leadership is to gain victory not just of a nation but, our self-inflicted oppression through our thoughts, that of the stress of our human mind".
Anu further adds, "Mahatma was a famous, noble figure who was known in America, Europe in the early 90s when India was not popular when I was taken there as a fashion model. Now, I associate with him at a personal level as I am born again today, on Gandhi Jayanti. My 2nd birthday is on the 2nd of October, happening now. I had met the accident on 2nd morning and my life totally changed after that so I consider it my birthday".
Freedom for me means the freedom to make mistakes, I live by the words of Mahatma Gandhi as each quote is his rings a bell in me. Without realising it I have lived his words like: "Be the change you want to see in others" This, right from my start-teen years motivated me to live an honest, self-dependant life, to now self-healing to be a miracle alive". Well Anu you are surely fearless like Gandhi and live life on your own terms!