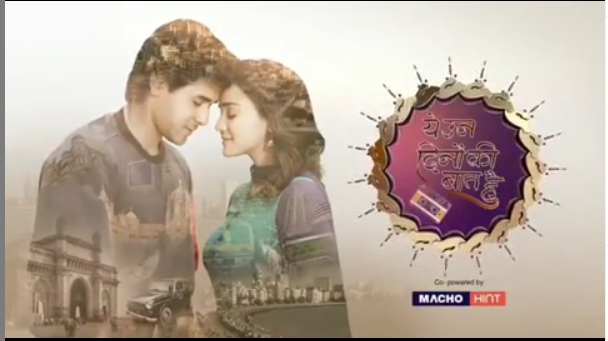 Sony TV show Yeh Un Dino Ki Baat Hai, holds a separate fan base because of its storyline that falls in 90's. The show always glues the audiences to their seats with its high voltage twists and tracks.
Those who follow the show must be aware that their favorite SAMAINA, has reached Mumbai and currently the duo is struggling to find a job for the survival. Rakesh has accompanied them so that they can get some help to settle down at new place. So far in the story, Naina is missing. Sameer and Rakesh are searching for her.
Rakesh asks Sameer to come with him to find Naina. He asks Sameer to tell him where he left Naina, so that they can start searching from there. Gopal comes to them and says he too will help them out in finding Naina. Gopal says though is don't like but before a Mumbaikar, he is human first. Thus he will help them. Rakesh agrees and they all started searching for Naina. Gopal ask Rakesh and Sameer to file FIR. They were about to leave but gets happy seeing Naina. Rakesh, Naina and Sameer hug each other. Vanita ask to Naina where she was and how she was stuck with her husband. Vanita's husband tells the story to everyone. Naina leaves the place and Sameer goes behind her.
Naina hugs Sameer tightly and cries hard. Later, Sameer was pampering Naina. Sameer holds Naina close and started kissing her. He kisses her on her forehead. Rakesh outside gets disturbed by the kissing sound and shouts to check out is there any rat in the house. Sameer gets irked and decides to disturb Rakesh. Naina smiles and the duo hold each other close.
What new turn SAMAINA's life will take in Mumbai will be interesting to watch. Don't miss #SamainaInMumbai special episodes.
How much you all are enjoying this track, leave comment.
Stay tuned with us for more updates.